Philanthropy New York has organized a diverse ecosystem of issue-based working groups that help members connect to groups independently and within PNY. In addition to providing valuable professional connections, these groups enable members to pool resources, develop initiatives and programs and draw on the collective expertise to work on common interests.
Please join our 2019 Multi-Working Group Convening, specially designed to strengthen valuable connections between issue-based working groups. Connect with one another, learn about each other's work, and dream up ways of working together for the upcoming year.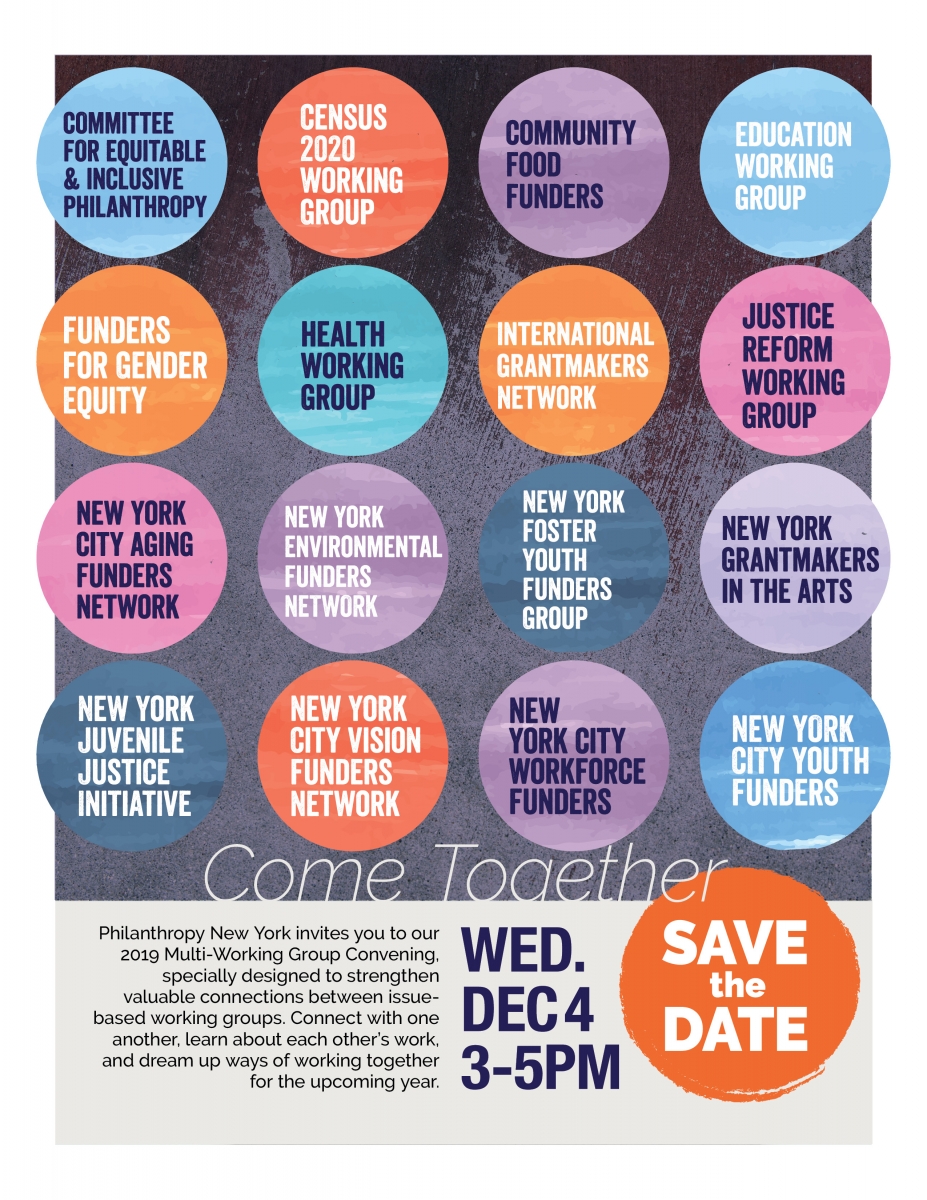 Explore
What issue-based funders groups are prioritizing and developing in their respective areas
How the issues intersect and overlap
How issue based working groups can partner together
Participants
Designed For
Issue-based Working Group Members
Registration
2:45 PM - 3:00 PM  Check-in
3:00 PM - 5:00 PM  Program 
Registration is required by December 3rd 
Please email register@philanthropynewyork.org with any questions.