Monthly Update: June 2018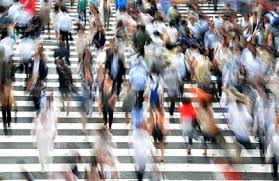 At PNY's 39th Annual Meeting on June 4, New York Community Trust Senior Program Officer Patricia Swann announced that a broad cross-section of funders from across New York State are coming together to form the New York State Grantmakers for Census Equity, a collaboration through which funders can coordinate the allocation of resources toward Census 2020-related activities, including a pooled fund from which grants are distributed to organizations and institutions across the state. For more information, contact Patricia Swann at pas@nyct-cfi.org.
A subset of that group is meeting on July 17 with Governor Cuomo's Deputy Richard Tobe to increase coordination with state government on Census 2020. If your foundation plans to deeply engage on Census 2020 issues and is interested in joining the state-wide group of funders attending that meeting, please contact Sol Marie Alfonso-Jones, Long Island Community Foundation, sjones@licf.org.
For additional details or information about the 20202 Census Funders Work Group, please contact Michael Remaley at mremaley@philanthropynewyork.org.