**This is the third annual Great Debate presented by SeaChange Capital Partners and Baruch College's Center for Nonprofit Strategy and Management.**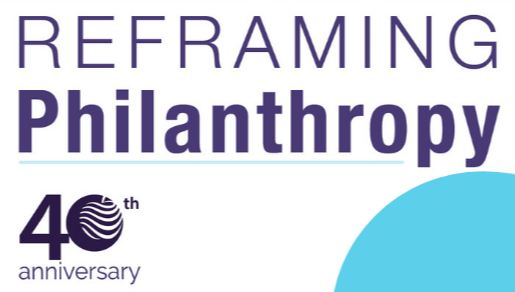 This program is also a part of Philanthropy New York's Reframing Philanthropy Series, following its 40th Year Annual Meeting:
Reframing Philanthropy is a program series examining current criticism and future opportunities for the field.
---
Criticism and self-reflection about the structures that are running rampant in philanthropy. Some have argued that philanthropy is an elite charade that is failing democracy. Others argue that it is a force for tremendous good if done right. 
Please join us for a debate on "Is Giving by the Wealthy a Good Thing?" between two leading thinkers in this area: Phil Buchanan (Giving Done Right) and Rob Reich (Just Giving). The debate will be moderated by Lorie Slutsky, President of the New York Community Trust.
Explore
The moral, political and financial aspects of giving by the wealthy
Implications for us all in our roles as donors, foundation professionals, nonprofit executives and citizens
How to approach philosophical conversations about philanthropy in productive, inclusive ways
Presenters
Designed for
All interested funders.
Registration 
8:15 - 8:30 AM   Check-in and Networking Breakfast
8:30 - 10:00 AM  Debate and Q&A
Registration is required by September 18th.
Members: To register yourself and/or a colleague at your organization, please log in and click the Register Now link above. (no fee)
Guests of Organizers: Please email register@philanthropynewyork.org with your name, title, organizational affiliation, business mailing address, and phone number. Please indicate by which organizer you were invited. (no fee)
Non-Member Funders: Please email register@philanthropynewyork.org. ($150 fee)
Please note: To ensure fairness among our members, we reserve the right to limit the number of attendees per organization for select professional development programs.
Please email register@philanthropynewyork.org with any questions.
In collaboration with