**This program is Part 1 of a three-part series for the Oral and Alternate Reporting Working Group. Please see below for more details and to register for all sessions.**
Since 2020, many funders have embraced new ways of interacting with their nonprofit partners and grappled with how to shift the grantmaking power imbalance. Reporting is no exception. Now is the perfect time to establish practices that center our nonprofit partners.
Join us for an interactive workshop to break down how to operationalize an oral and alternate reporting approach.
During the session, we will focus on the nuts and bolts of implementing a new reporting method. We will begin to develop an Action Plan in follow-up sessions and navigate effective internal collaboration, explore when to engage nonprofit partners in the process, and address legal concerns.
You'll hear from grants management professionals that have piloted new reporting methods, incorporated practices that enhance equity, transparency, and accessibility, as well as key lessons from engaging in systems change.
What will you learn?
How to assess your current reporting process
Strategies and examples to engage in systems change
Tools to collaborate effectively with team members and nonprofit partners
How to create an Action Plan to shift your current process
Co-Facilitators
Who should attend?
All interested funders, especially members who are responsible for the operational aspects of the nonprofit reporting process. What to expect: workshop.
Recording
What else should I know?
This session is provided in partnership with PEAK Grantmaking. In the Summer of 2021, PEAK Grantmaking created an oral and alternate reporting working group as a space for peers to share processes, lessons learned, and plans for engaging in this work together. This is the first of a three-part working series. Please Note: If you missed Session 1, you can still register and attend Session 2. 
The Oral and Alternate Reporting Work Group will meet in July and August to develop an Action Plan and continue to collaborate with organizational partners through the summer. We hope that through your participation we will see reporting practices shift significantly through 2023. We expect to collect baseline data at this session and to track progress over the next 12 months.
Please register separately: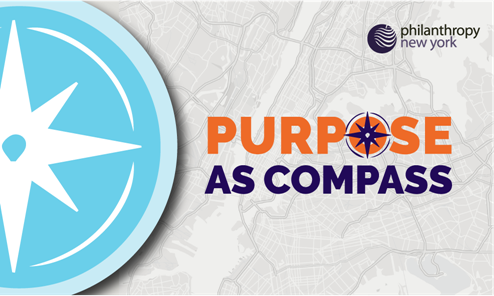 **This is a part of our Purpose as Compass program series, supporting the sector to reimagine philanthropy in service to racial equity and purpose.**
In Collaboration With