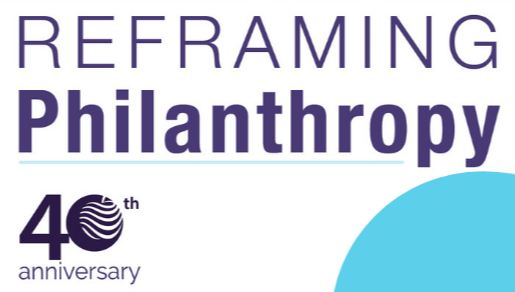 This program is a part of Philanthropy New York's Reframing Philanthropy Series, following its 40th Year Annual Meeting:
Reframing Philanthropy is a program series examining current criticism and future opportunities for the field.
---
Are institutions that control wealth inherently broken? Are wealth and the systems by which it's distributed causing separation and hurt in our communities? How can wealth be used as a powerful tool of healing, love and belonging? 
Please join us for a conversation with Edgar Villanueva (Author, Decolonizing Wealth: Indigenous Wisdom to Heal Divides and Restore Balance), as he shares his analysis of the dysfunctional racial and colonial dynamics at play in philanthropy and finance. Using his own personal experiences as a Native American grantmaker and foundation executive, Edgar will offer a prescription for restoring balance and healing our divides using the guidance of indigenous wisdom. Fellow PNY Member Phil Li, President of Robert Sterling Clark Foundation, will moderate the discussion. 
Explore
The meaning behind "decolonizing wealth"
Philanthropy's historical context and tie-ins to racial inequities
How to use wealth as a tool for healing 
How to center humanity and people in the work that we do
Presenter
Designed for
All interested funders.
Registration 
2:45 - 3:00 PM  Check-in
3:00 - 5:00 PM  Program
Registration is required by October 7th.
Members: To register yourself and/or a colleague at your organization, please log in and click the Register Now link above. (no fee)
Non-Member Funders: Please email register@philanthropynewyork.org. 
Please note: To ensure fairness among our members, we reserve the right to limit the number of attendees per organization for select professional development programs.
Please email register@philanthropynewyork.org with any questions.