Philanthropy New York Welcomes Two New Public Policy Fellows, Shamira Lukomwa and Kimberly Roberts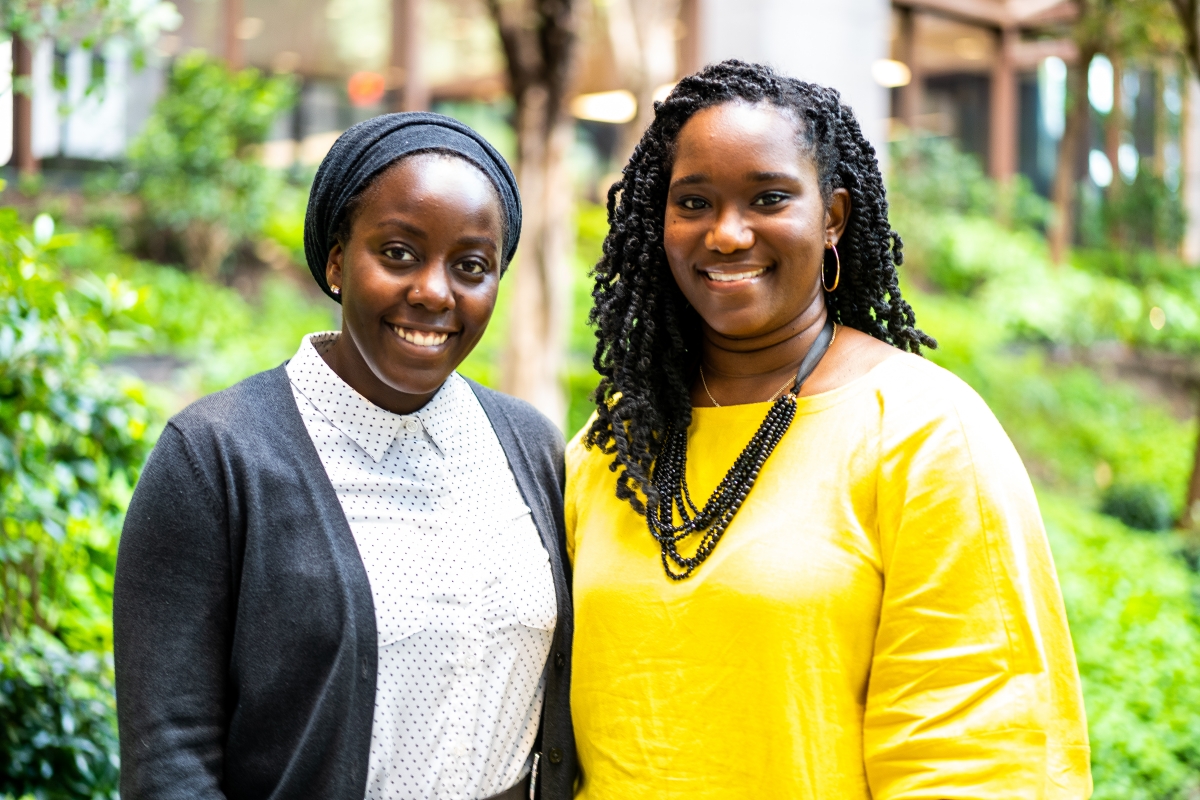 Philanthropy New York (PNY) is excited to welcome our new public policy fellows, Shamira Lukomwa (left) and Kimberly Roberts (right). After a competitive application process, Shamira and Kimberly stood out, bringing their deep and varied academic and professional experiences to the fellowship, PNY and our members.
Kimberly is a National Coalition Building Institute (NCBI) trained social justice educator and facilitator with over ten years of experience leading students and professionals through anti-racism work both at home and abroad. Her passion for racial and gender justice fuels her desire to shape equitable policies through education and advocacy. Although a proud native New Yorker, she has spent much time abroad as a U.S. Peace Corps volunteer working as a community education coordinator and consultant to the Guyanese Ministry of Social Cohesion where she created a curriculum for community and youth leaders to tackle inter-group bias and discrimination. Kimberly also recently completed her second Master's degree in Public and Urban Policy from the Milano School of Policy, Management and Environment at the New School where she worked on issues of school segregation, the effectiveness of community schools, creating career ladders for social service workers and achieving salary parity for NYC's early childhood educators. She also participated in the International Field Program where she spent over two months in Cuba conducting qualitative research about race, racism and anti-Blackness in Cuban culture. Prior to becoming a Peace Corps volunteer she was the Director for Multicultural Education at Bronx Community College and Assistant Director for Multicultural Affairs at Columbia University. In addition to the M.S. in Public and Urban Policy, Kimberly also holds a B.S. in Communications from NYU and a M.A. in Education from the University of Connecticut. 
Shamira comes to PNY with rich experiences from the private, public and social impact sectors across North America, East and West Africa. She has managed, developed and led programs for an international experiential education non-profit and headed the communication and marketing department of an art-activism hub in Nairobi that fosters social movements through the arts. Shamira has also held various research consultancies, most recently with a strategic advisory and analytics firm that assesses company culture at Global 500 companies. A first-generation Ugandan-American, Shamira is deeply committed to transformative social impact on the African continent and across the African Diaspora. She is passionate about increasing education access and quality for all, amplifying community-driven initiatives and the potential cross-sector partnerships have to realize equitable and sustainable development. Shamira holds a Master of Public Administration degree from Columbia University's School of International and Public Affairs (SIPA) and dual Bachelor of Arts degrees in Global Studies and Communication Studies from the University of North Carolina at Chapel Hill.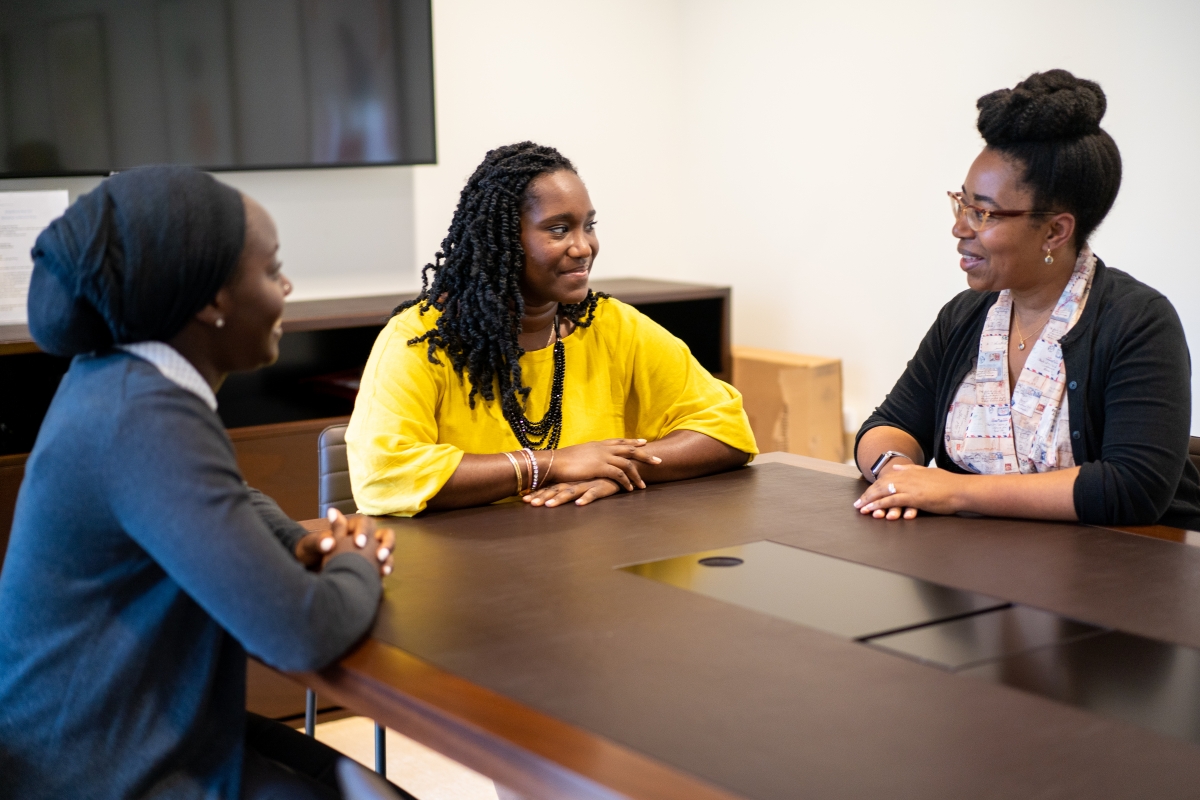 This is the fifth year of Philanthropy New York's Public Policy Fellowship program. It has identified individuals who have increased our capacity to facilitate issue-based collaboration between members. Fellows have also developed a multitude of relevant, high quality events and programs. Ultimately, the fellowship represents PNY's deep commitment to creating a pathway for the next generation of diverse talent entering the philanthropic sector. The public policy fellowship is made possible by the generous contributors for The Fund for 2025.
Kimberly (center) and Shamira (left) start on June 25, joining Jo Christine Miles (right), PNY's current Public Policy Fellow who is completing her incredibly successful fellowship. Please help us welcome Shamira and Kimberly into the PNY community as they begin their fellowship this summer.