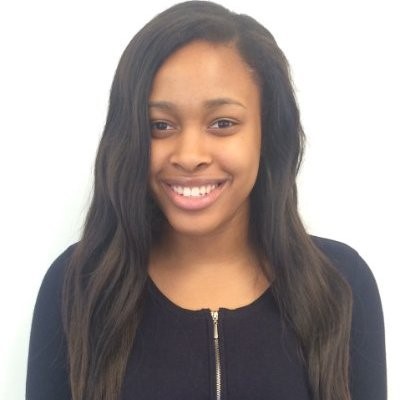 Every Experience Builds Expertise
by Tatianna Scott, Philanthropy New York Public Policy Intern
It's not often a 17-year-old gets to work in the foundation world. Three months ago, I didn't even know the difference between a non-profit organization and a foundation. But thanks to the Philanthropy New York Fellowship Program, I had the opportunity this summer to learn about the philanthropic sector and be mentored by PNY's first fellow, Stephanie Chrispin. The high school mentor component of the fellowship program was funded by The Pinkerton Foundation, which is dedicated to improving the lives of young people in poor neighborhoods of New York City.
I found myself here because of Futures and Options, an organization that helps youth acquire hands-on experience in various career fields. Many of the youth in low-income families do not have the opportunity to explore career fields and face obstacles in educational success because they lack the resources needed to prosper. Family income shouldn't be the barrier between disadvantaged high school students and their future success. They, too, deserve a chance to discover new fields and explore interesting career options. Futures and Options connected me to my PNY internship as a direct result of grants from The Pinkerton Foundation.
Pinkerton has a long history of supporting young people in less fortunate circumstances. An independent grantmaking foundation created by Robert Allan Pinkerton, it gives grants to nonprofit charitable organizations that share its clear mission to help young people in underprivileged areas flourish, in the areas of after-school and summer learning, career readiness, education and youth and family justice.
The Foundation supports a wide range of GED, low-income high school students, young people involved in the criminal justice system and life-skills programs such as STEM. They funded a wide array of organizations, such as the Alvin Ailey Dance Program, the Dreamyard Project, The Door, Futures and Options, the Girls Who Code Club, Grace Outreach and the Read Alliance Program. And I've been involved, in one way or another, with every one of those organizations! Through my participation in these programs, I've personally seen how they help youth prosper by developing skills and good work habits. They encourage young people to give back to their communities and enrich their lives by exposing them to a larger range of cultural experiences.
During my time here at PNY, I've learned so many philanthropic terms that were new to me, like "tax exemption." I learned that individuals can get a tax exemption for a charitable donation, but also that nonprofits are mostly tax exempt on their income.  I learned that those tax exemptions, and other tax policies, exist to make it easier for nonprofits to serve the public good. I understand now that foundations give grants to non-profit organizations to promote good causes. Some foundations are strategic and give to very focused issues, while other foundations support a broad range of activities. Non-profit organizations sometimes use grant money to fund basic operating expenses, but often seek private funds for new and innovative programs.
But I didn't just learn, I also helped create. I researched and assembled news stories for the New York PhilanthroPost, which developed my interest in the daily news in New York and how it impacts society. I had the opportunity to assist the communications team with researching images for programs, and the assignment not only taught me how to communicate with my peers verbally, but also visually.  I was able to enhance my public speaking skills from my presentation about my experience in the program. I've also learned that educational debt is good debt because it's an investment in my education and education is key.
I definitely gained some insights of what the job market is like from my internship, and most of all built a professional network. As a part of building my network, I had the opportunity to meet two of the Pinkerton Foundation's program officers, Danielle Pulliam and Jennifer Correa.
When Danielle spoke about being one of three African Americans in the computer science major at Brown University, she encouraged me to believe that anything is possible as long as you put your mind to it. Danielle also wanted to put her education to good use, so she used her interest in technology for public service. Currently, her focus at the Pinkerton Foundation involves literacy, arts and sports. Danielle inspired me to use my interests in mathematics and law to further my education in those fields so that I can help others throughout my future career.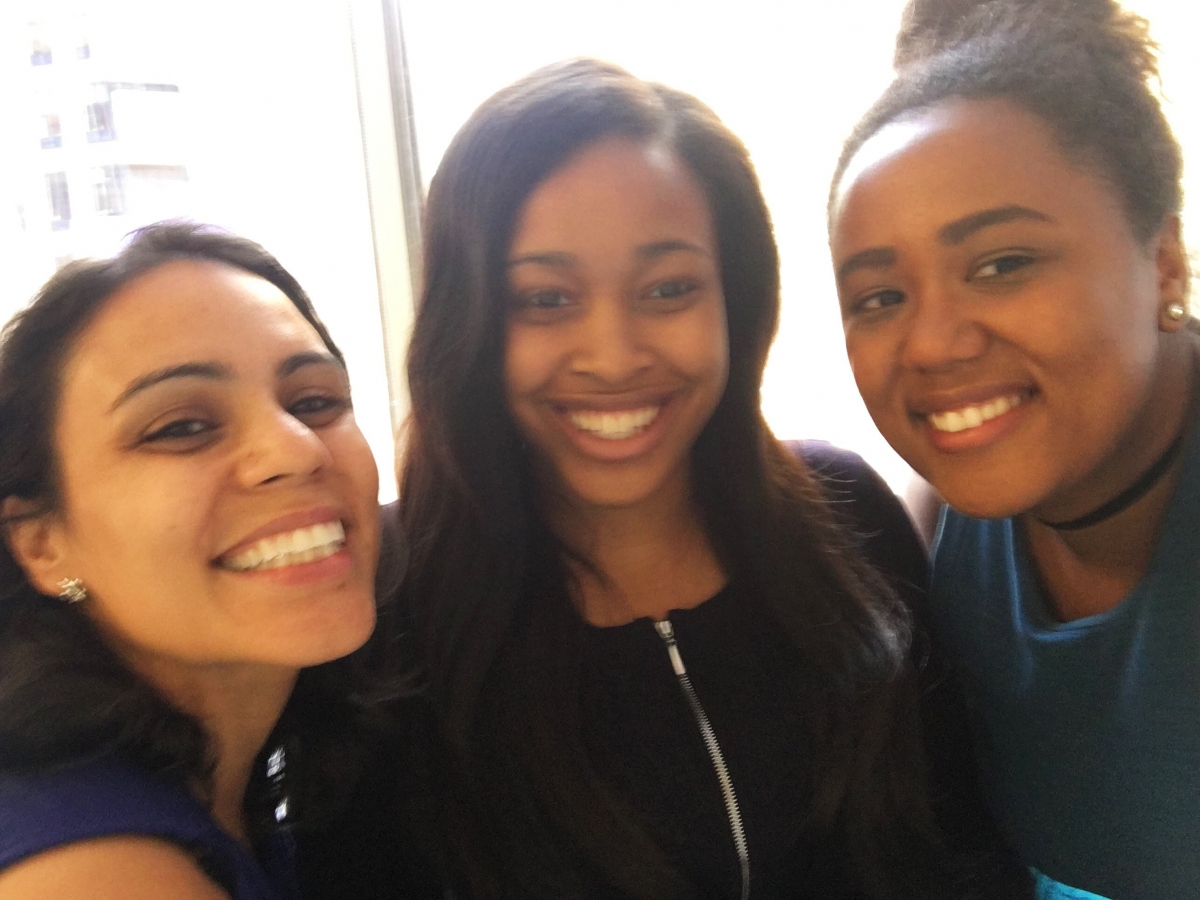 Jennifer didn't let becoming a mother in her teen years prevent her from graduating high school as valedictorian. She started as an intern at the New York Hall of Science, and went on to lead the Science Career Ladder program, a huge accomplishment. As a mother, Jennifer and her son Joel share similar interests: her son's interest in public health and her interest in youth programs overlap in focusing on people's well-being. Also, both Jenny and Joel feel at ease in smaller learning environments. Their relationship reminds me of the relationship I share with my mom—we share a love and deep passion for math. Furthermore, Jenny gained confidence over the years through her experiences. I learned from Jenny that no one can take away your experiences and that they build your expertise.
I'm sad to say my internship is over, but the bonds I've made aren't. Throughout the school year, Stephanie will mentor and guide me throughout the whole college application process. I plan on using the skills I've gained at PNY to help write my college essays and research potential universities. Most importantly, I plan to use the insights I've gained during my internship beyond college to further my career path.
It was truly a pleasure interning at PNY, and I feel that I've gained valuable knowledge that I'll use every day.