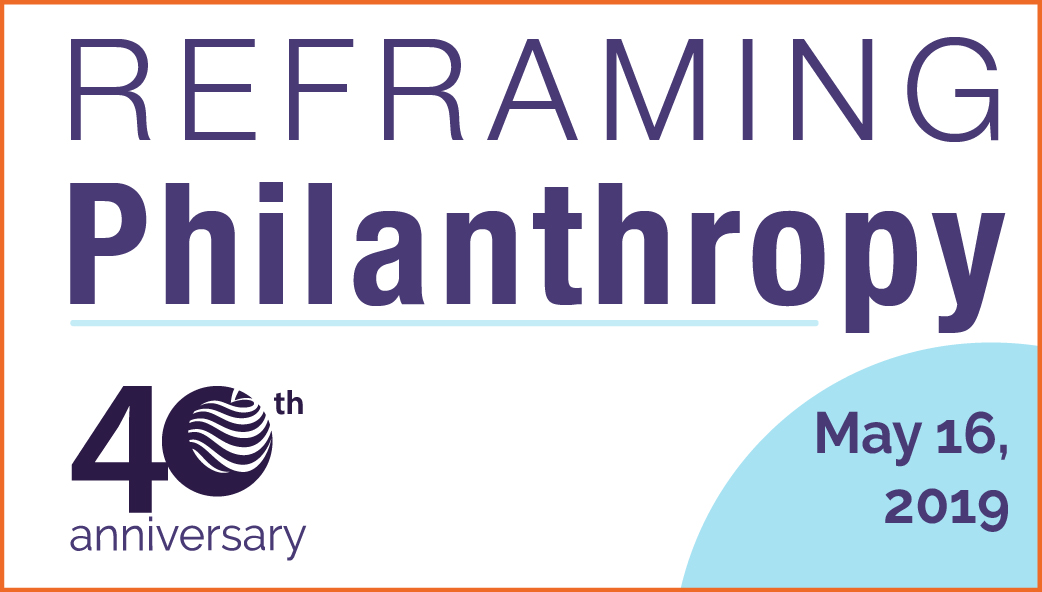 Join Philanthropy New York as we celebrate our 40th Anniversary at our Annual Meeting, focusing on the field of philanthropy.  Our annual half-day gathering will include inspirational stories, practical learning, and peer networking. We will examine our field, discussing both current criticism and future opportunities.  If life begins at 40, what can we do to ensure the next forty years represent philanthropy at its best? 
Arrive early to cast your vote on the election of new Philanthropy New York Board members and hear a review of the year's accomplishments, and plan to stay past 6 PM for a birthday toast and festive reception. 
This year's annual meeting is generously hosted by the Philanthropy New York Board of Directors.
Celebrate 40 years of Philanthropy New York: register today and add this event to your calendar!
 We will be updating this page with more information as the program develops and will send registrants updates as we finalize the day's agenda. 
Preliminary Program:
1:15-1:30 PM                  Registration
1:30-2:10 PM                  Business Meeting: Annual Meeting of the Members of Philanthropy New York
Election of New Board Members
President and Chair's Reports on 2018 / 40th Anniversary Remarks
David Rockefeller Award 
2:10-2:25 PM                  Introduction and Welcome
                                        Darren Walker, Ford Foundation                                       
2:25-2:40 PM                  PHIL Talk: Exploring the State of Philanthropy with Data
                                        Anita Cozart, PolicyLink
2:40-3:45 PM                  In Conversation
                                        Anand Giridharadas, Winners Take All and Doug Bauer, The Clark Foundation
3:45-4:00 PM                  Break (snacks and beverages available)
4:00-4:35 PM                  In Conversation (TBD)
4:35-4:55 PM                  Special Performance
                                        Sarah Jones, The Foundation
4:55-6:00 PM                  PANEL: Promising Practices (TBD)
6:00-7:00 PM                  Cocktail Reception
                                        Closing words: Ronna Brown, President, Philanthropy New York
Designed for
Philanthropy New York's annual meeting is an exclusive event for PNY members and invited guests.
* Registration is required by May 14th. RSVP is required to attend in person.