Monday, September 3, 2012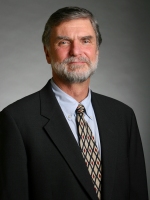 The Board of Trustees of the William T. Grant Foundation has announced that the Foundation's President, Robert C. Granger, will retire in September 2013.
Dr. Granger joined the Foundation in 2000 as Senior Vice President for Program and was promoted to President three years later. Under his leadership, the Foundation is focused on improving settings that influence youth development and understanding how practitioners and policymakers use research. To further that agenda, he launched long-term initiatives to strengthen research by improving measurement and study design. He has also led the Foundation's work on improving the quality of after-school programs and taking innovative programs and practices to scale.
"Bob has made the Foundation more effective through a strategic and focused use of our resources. He's also made us more relevant by connecting networks of key scholars and practitioners, collaborating with and leveraging the efforts of other funders and helping grantees working in shared areas to learn from each other. All our work under his leadership has echoed those themes," said Henry Gooss, Chair of the Board of Trustees. "His impressive blend of substance and management skills has made the Foundation an efficient and productive organization. Bob is an invaluable partner with the Board in fostering an ethos of continuous improvement, and we look forward to building from this strong base."
The Board of Trustees is now seeking an exceptional professional to succeed Dr. Granger. The new president will further the Foundation's influence on research, policy and practice to improve the lives of young people. He or she should have a sophisticated understanding of the landscape of research relevant to the lives of children and youth in the United States. That should be matched by a proven leadership record and expertise in bridging research with practice and policy.
The Foundation has retained executive search firm Russell Reynolds Associates to manage the recruitment of the next president. Interested parties can send nominations and/or letters of interest and curriculum vitae to wtgrant@russellreynolds.com.