Tuesday, October 10, 2017
Weinberg Foundation Selects New Trustee, Paula Pretlow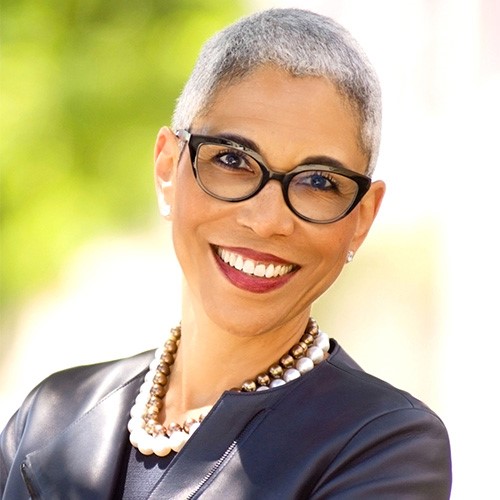 The Harry and Jeanette Weinberg Foundation is pleased to announce that its newest trustee, Paula Pretlow, was approved unanimously by the Board of Directors on September 27, 2017 and will begin her term on January 1, 2018. The Foundation launched a nationwide search in August to identify a new trustee to succeed Barry Schloss, of blessed memory.
 The Weinberg Foundation's Board Chair, Robert T. Kelly, Jr., of the law firm Myers, Brier & Kelly, said: "We look forward to having Paula join the Board of the Weinberg Foundation.  Paula brings an impressive professional background to the position, including extensive finance and investment management experience that will be meaningful in her role as trustee. Paula's decades of volunteer leadership in the nonprofit, education, and arts communities demonstrate a commitment to a broad range of philanthropic organizations, including service to Northwestern University, The Kresge Foundation, and the San Francisco Symphony. She is a genuinely thoughtful, intellectually curious, and dedicated leader who makes a difference in the world, and her values are directly aligned with the mission of the Weinberg Foundation."
The Weinberg Foundation Trustees are responsible for setting the policies that guide the Foundation's grantmaking and investment programs. Pretlow's background will serve her well in this role. "Paula brings to the Foundation her extensive investment experience, decades of service in philanthropy, and a personal commitment to improving the lives of others. I look forward to the start of her tenure as the Foundation's newest trustee," said President and CEO of the Weinberg Foundation, Rachel Garbow Monroe. "Paula's volunteer work is indicative of her dedication to helping socially and economically disadvantaged populations, and her membership on various boards is a testament to her determination to make a difference. Paula is an intelligent, caring individual who will be an asset to the Foundation."
Paula Pretlow has built a career helping company leaders maximize shareholder and stakeholder value—negotiating hundreds of millions in revenue across her career. As a consultative thought partner, growth driver, and management executive, she brings a unique blend of strategy, sales planning, and team development to her work. Pretlow is a former Senior Vice President of The Capital Group, a $1.4 trillion privately held investment management firm. While there, she headed the firm's public fund business development and client relationship group and was also responsible for large client relationships. Prior to joining Capital in 1999, Paula worked with Barclays Global Investors (now BlackRock).  She began her career as a corporate banking officer at Wells Fargo Bank...