Thursday, December 18, 2014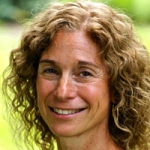 Weinberg Foundation Names New Position
The Harry and Jeanette Weinberg Foundation has announced that Sheryl Goldstein has been promoted to the newly created position of Managing Director, Programs and Grants.
Goldstein joined the foundation in the summer of 2013 as the program director for U.S. Education. She will continue this work and expand her role to include providing leadership and day-to-day support to the foundation's program and grants team. Goldstein will also assist the foundation's leadership in the management of specific grants that serve the Jewish community throughout the United States.
Since joining the Weinberg Foundation, Goldstein has recommended nearly $11 million in grants that have been approved by the foundation's board of directors. As part of that work, she recommended a new strategic plan for the foundation's education funding.  Goldstein has also directed the development of the foundation's early childhood and summer youth initiatives. Through the early childhood initiative, the Weinberg Foundation approved new funding commitments of $4,665,000 over three years that will enable an additional 650 children and 900 families to receive high-quality early-childhood and family-support services. The summer youth initiative provided $951,275 in grants to 28 programs that served more than 3,500 children in Baltimore City this summer.