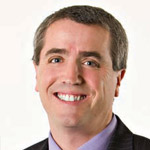 Weinberg Foundation Announces New Chief Financial Officer
The Harry and Jeanette Weinberg Foundation, one of the largest private foundations in the United States, has named Craig Mellendick as the new Chief Financial Officer (CFO) for the Foundation. He assumes, and expands upon, duties previously executed by Barry I. Schloss, who concluded his role as the CFO for the Foundation, but continues to serve as an external trustee.
Mellendick will provide leadership and support to all financial aspects of the Foundation, effectively guiding and monitoring all financial transactions. His responsibilities will include managing the Foundation's relationships with banks and other financial intermediaries. Mellendick will work closely with the Foundation's Board of Trustees, investment and finance teams, and President and CEO Rachel Garbow Monroe...