Wednesday, January 15, 2014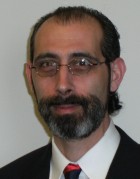 United Way of New York City has announced the appointment of Michael Carren, former Director of Global Employee Engagement and Volunteerism at JPMorgan Chase, to the role of Chief Strategy and Operating Officer. Carren will transition into the role with the guidance of Elwanda Young, Senior Vice President and Chief Operating Officer of United Way of New York City, who will retire after 22 years with the organization.
"We are grateful to Elwanda for her years of service and dedication to United Way of New York City and low-income New Yorkers. She has been a highly successful and well-loved ambassador for our programs and the people we serve. We wish her all the best in her retirement after a long and fruitful career," said Sheena Wright, President and CEO of United Way of New York City (UWNYC). "We are excited to welcome Michael to our leadership team. His stellar experience and deep knowledge of philanthropy and volunteerism in corporate environments will offer unique advantages for our team. We look forward to having him on board and continuing the great work of United Way of New York City."
Carren was previously the Director of Global Employee Engagement and Volunteerism at JPMorgan Chase, where he led national and international grantmaking and community outreach programs. Prior to joining JPMorgan Chase, he served as Manager of Community Relations for Chrysler Financial and managed the company's portfolio of philanthropic giving and employee volunteer and community outreach programs. Carren also spent nine years as a senior leader of Capital One's Corporate Philanthropy Program and served as Director of Carren Consulting, which specialized in the strategic development and implementation of corporate philanthropy programs and organization of development programs for nonprofits.
"I am truly honored and excited to join United Way of New York City. We have a tremendous opportunity to leverage our resources, the talents and skills of our team and our unique position as a convener and leader to make true change happen for everyone in New York City," said Carren. "The opportunity to serve our communities alongside the dynamic leadership of Sheena and all of our board members aligns perfectly with my sense of personal mission to make a real and lasting positive difference."
Carren will take over the role from Elwanda Young. Young was responsible for managing the day-to-day operations and activities of UWNYC, as well as the design, efficiency, operation and improvement of the systems that create and deliver the organization's services. Young previously served as UWNYC's Senior Vice President of Program Integration and Strategic Planning and Vice President of Community Investment. Highlights of Young's work include co-managing The September 11th Fund on behalf of UWNYC.  The Fund distributed $46M in emergency aid grants to agencies to support the recovery of communities within 11 days after the towers fell.
Under her stewardship, the "Linkages" initiative promoted and sustained effective governance on nonprofit boards. She also played an integral role in UWNYC's transformation from a funds distribution organization to a community impact model that addressed the most pressing problems facing NYC.
"I am excited to welcome Michael as I retire at the end of [2013]. He brings extensive experience to the organization and will continue to carry on the mission of United Way of New York City," said Young. "My work at UWNYC has been deeply gratifying. It has been my home for a very long time and remains close to my heart for its dedication to helping others."