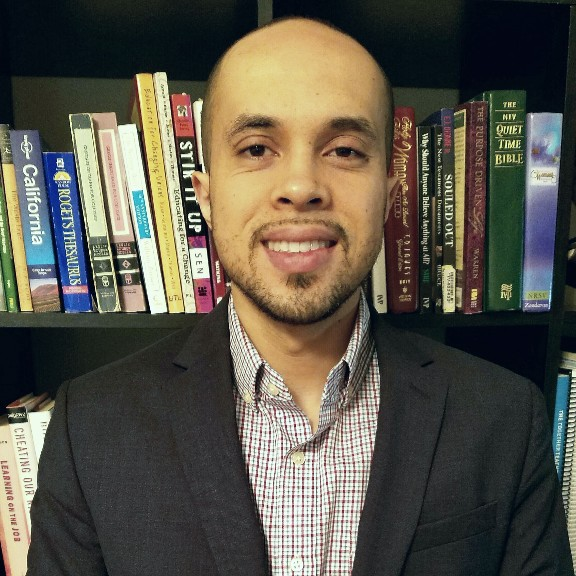 Unitarian Universalist Veatch Program at Shelter Rock Announces New Program Officer Faron McLurkin
The Unitarian Universalist Veatch Program at Shelter Rock is pleased to announce that Faron McLurkin has joined the staff as its newest Program Officer. A seasoned social justice advocate with over 15 years of experience working for social, racial, and economic justice, McLurkin brings to the Veatch Program a deep knowledge of domestic and international social movements, and familiarity with the networks and institutions that comprise today's progressive landscape.
Prior to joining the staff of the Veatch Program, McLurkin served as the Executive Director of the Center for Third World Organizing (CTWO). CTWO is one of the oldest training and capacity building institutions in the country committed to supporting people-of-color-led community organizations. As the Executive Director of CTWO, McLurkin doubled the organization's funding by redesigning its core programmatic structure, rebuilding its philanthropic relationships, and reinvigorating the organization's core constituency. McLurkin has also been a national organizing director within the labor movement, and led multiple successful campaigns that challenged multinational corporations to provide stable middle class jobs for working families.
"Faron is skilled at working across racial, organizational, and ideological lines and has a proven record of building and maintaining strong relationships," says Veatch Program Executive Director Ned Wight. "He is a terrific addition to the Veatch Program team and will be a great partner to our grantees."
McLurkin holds a bachelor's degree in political science from Hampton University. In his free time, he is a cultural artist and martial arts practitioner.
The UU Veatch Program at Shelter Rock is a grantmaking program rooted in Unitarian Universalist principles that funds and partners with nonprofit organizations in the United States to confront injustice and exclusion of people on the margins of society. Veatch grants seek to build and sustain a national movement effecting systemic social change through long-term grassroots empowerment and organizing. It is the principal philanthropic program of the Unitarian Universalist Congregation at Shelter Rock (UUCSR), a 75-year-old UU congregation in Manhasset, New York, on Long Island. With 680 members, UUCSR is one of over 1,000 UU congregations in the United States that belong to the Unitarian Universalist Association, headquartered in Boston, MA.
Unitarian Universalism is a non-creedal liberal religious tradition with roots in 19th-century theological movements that challenged orthodox Christianity. UU congregations affirm seven principles, including "the inherent worth and dignity of every person" and "justice, equity and compassion in human relations."
For more information about UUCSR, visit www.uucsr.org, or about Unitarian Universalism, visit www.uua.org.