Tuesday, February 23, 2016
TCC Group Welcomes Two New Members to its Nonprofit Strategy Team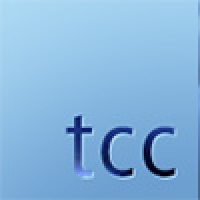 The Nonprofit Strategy and Capacity Building team at TCC Group welcome two new members, Debika Shome, who has joined as a Senior Consultant, and Brett Dupuy, who has joined as an Associate Consultant. 
Debika brings a diverse background in capacity building, technology development, social impact measurement, and strategic communication to her work at TCC Group. She has over fifteen years of experience working with nonprofits, foundations, academic centers, corporations and government agencies interested in building, amplifying and understanding their social impact. Past clients include the Ford Foundation, MTV, DARPA, B Lab, and Free Press. 
Prior to joining TCC Group, Shome served as the Deputy Director at Harmony Institute (HI), a data-driven research center and technology lab that seeks to understand media's impact on society, from 2009 to 2015. She led HI's pioneering work in entertainment evaluation, and helped launch HI's first of its kind interactive online tool for exploring the social impact of documentary film. Shome served for five years as Assistant Director at Columbia University's Center for Research on Environmental Decisions (CRED). During her time at CRED, she implemented a multi-million dollar grant, conducted original research, co-authored a highly acclaimed communications guide and led outreach efforts. She has worked with B Lab to create tools and resources for assessment of social impact driven businesses and the Nonprofit Technology Leadership Program on program evaluation and capacity building.
Brett Dupuy has joined TCC Group as an Associate Consultant. Brett has experience in nonprofit organizational assessment, project management, leadership development, and strategic planning (including operational and business planning). He has worked with a diverse range of institutions within the social justice sector addressing issues related to education, immigration, community health, and collective impact. 
Prior to joining the TCC Group, Brett worked as an Organizational Development Consultant at Ritchie Tye Consulting. Over a period of three years he designed and delivered participatory strategic planning processes, developed metrics and systems to track progress towards strategic goals, and provided individual and group coaching to executive level clients. Brett has worked with a range of Jewish organizations, including: planning with The URJ, B'nai Jesherun, and Sinai Schools; an organizational assessment for Project Interchange; and governance with Moving Traditions.