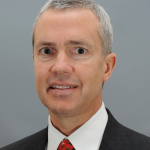 The Surdna Foundation has announced George Soule as its first-ever Director of Communications. Bringing more than 20 years of communications and foundation experience, Soule joined the Foundation on June 11 to lead the organization's internal and external communication efforts. 
Soule will help Surdna find ways to use strategic communication to support and leverage its partnerships with grantees, funders and leaders in the public and private sectors to foster sustainable communities. He will strive to improve how Surdna shares its learning to enable good ideas to spread and models to get replicated. Last, he will help the Foundation and its grantees promptly respond to current events that offer opportunities to engage people to think differently about how best to transform our communities. 
"The Surdna Foundation recognizes the powerful role strategic communication can play in creating a bigger impact on the issues we're working to advance," said Surdna President Phillip Henderson in announcing the newly created position. "George will help amplify the voices of our grantees — whether through storytelling or leveraging the latest digital tools — and double down on the Foundation's commitment to fostering innovation and collaboration across its programs and the fields in which we work."
As Manager of Strategic Communications at the Carnegie Corporation of New York, Soule developed and implemented successful communication strategies for the foundation's international security, education reform and immigrant integration programs. Soule previously served for 10 years as an Associate Director for the Rockefeller Foundation. In addition to his foundation work, Soule was a Vice President at Edelman Public Relations Worldwide. He holds a Bachelor of Arts degree in Political Science from Duke University and a Master of Arts in International Political Economies from Columbia University's School of International and Public Affairs.
"George's passion for using communication to improve philanthropic impact is inspiring. It shows through his deep commitment to social change, his track record of leadership on ground-breaking advocacy campaigns and his conviction that greater transparency leads to better grantmaking," said Sharon Alpert, Surdna's Senior Director of Programs and Strategy. "We will put his talents to good use as we seek to increasingly share stories from the field and what we are learning about what is working and what isn't working."
Soule is Surdna's latest hire and part of the Foundation's ongoing effort to strengthen its capacity to deliver on its mission and accelerate and deepen its work through the program strategies announced in December. The new Director of Communications joins four new program officers who joined the Foundation in February. Growing the team enables the Foundation to increase its ability to listen to the best thinkers and practitioners in the field, serve as good partners to grantees, and make sure its grantmaking is effective and responsive.
 
The search was conducted by Gumbs + Partners, a New York City-based executive search firm serving the nonprofit community nationally and internationally.