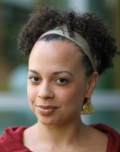 The Surdna Foundation is pleased to announce the appointment of Leticia Peguero as the new Executive Director for the Andrus Family Fund (AFF) and the Andrus Family Philanthropy Program (AFPP), effective February 18, 2013.
Peguero comes to AFF and AFPP with over 18 years of experience in social justice programming and philanthropy work. She most recently served as Regional Vice President of the Posse Foundation, where she managed the organization's sites in Los Angeles, Boston, New Orleans and Houston.
Peguero replaces Steve "Kelly" Kelban, founding Executive Director of AFF and AFPP, who retired in October.
"The growth of the AFF and AFPP programs since their founding in 2000 has been amazing. We are so pleased to have Leticia joining us to help us continue to develop new opportunities for members of the Andrus family to participate in philanthropic work that creates positive change in the United States," said Phillip Henderson, President of the Surdna Foundation.
Prior to joining the Posse Foundation, Peguero was the Deputy Director of the Robert Wood Johnson Foundation Local Funding Partnerships, where alongside the Local Funding Partnerships team she oversaw a $6.5 million portfolio that leveraged the power of partnerships by combining resources with local grantmakers to fund creative, pragmatic and community-driven projects. Peguero's extensive experience working in nonprofits includes her role as Manager of Community Relations for the YWCA of the City of New York and Associate Director of Adult Education at Planned Parenthood of New York City, where she was responsible for designing, implementing and managing a program to train health care professionals in New York City and the Caribbean on how to integrate HIV prevention services into reproductive care in a culturally appropriate and relevant manner.
Peguero said, "It's quite an honor to have the opportunity to work with the Andrus family. I'm so impressed with what's been done through AFF and AFPP over the past 13 years, and I am excited to join the organization, build on this important work and help to move it forward."
Peguero is a graduate of the National Urban Fellows, one of the country's top leadership development programs. She also works in her community, especially focusing her efforts on providing capacity and strategic advice to small organizations run by people of color in New York City. She is a Board member of the NYC Alliance Against Sexual Assault and co-chairs their fundraising committee. Peguero holds a B.A. from Fordham University and graduated with honors from the School of Public Affairs at Baruch College with a Master's degree in Public Administration.