Tuesday, February 24, 2015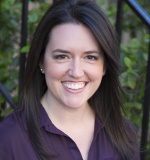 A message from PNY Vice President of Member Services, Kristen Ruff.
For more than 35 years, Philanthropy New York has supported philanthropic professionals at every stage of their career by helping them build essential skills and develop strong working relationships with colleagues in the field.
To deepen our support for emerging leaders, we developed the Young Leaders Breakfast Club (YLBC) – a peer-to-peer networking and group-based mentoring program.
We are excited to launch the 2015 cycle YLBC, which will run from April 2015 to January 2016.
Please share the news with colleagues and register for an informational webinar to learn more.
Designed for PNY members in their twenties and thirties, YLBC focuses equally on peer relationship building and mentorship to help participants develop a strong professional support system in the sector.
We encourage professionals from across the organization to apply (i.e., program, communications, grants management, finance, administration, executive support, research, etc). YLBC fosters participants' career development and builds a sense of community that supports young professionals as emerging leaders.
We have another stellar group of mentors signed up for the 2015 cycle. YLBC mentors are seasoned experts who bring a generous spirit to their work and are actively engaged in the sector.
Please don't hesitate to email me or call me at  or 212-714-0699 x221 if you have any questions about the program. And we hope to see you virtually at the information session!
Best regards,
Kristen Ruff
Supported by
We are able to offer YLBC thanks to the generous support of the Taconic Foundation. Our thanks as well to American Express for their leadership support for the development of this program.