Monday, September 3, 2012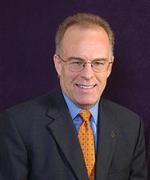 The Atlantic Philanthropies have appointed Stephen McConnell to the newly created position of Country Director for the United States. In this position, McConnell will oversee all of Atlantic's U.S. programmes—including work focused on Aging, Children & Youth and Reconciliation & Human Rights—as the foundation seeks to maximize the impact of its grantmaking in its final years. As a limited life foundation, Atlantic will disburse its remaining $1.5 billion endowment and complete grantmaking by the end of 2016 and will cease operations in 2020.
McConnell has been with Atlantic since 2008, first as an Executive in the Ageing Programme and most recently as its Acting Director. From 1989 through 2008, he served in a number of positions at the Alzheimer's Association, including as its Vice President for Public Policy and D.C. Office Director, and as its Interim President and CEO in 2002. He was the National Director for the Long Term Care Campaign in Washington, DC, from 1988-89, and before that served as the Chief of Staff for the U.S. Senate Special Committee on Aging from 1984-1987. McConnell holds B.A. and Ph.D. degrees from the University of Southern California.
"Throughout his tenure at Atlantic, Steve has proven himself to be a strong leader and strategic thinker. His expertise on the issues, personal passion for the work and solid knowledge of Atlantic's priorities made him the top candidate among a nationwide pool of extremely well-qualified applicants," said Christopher G. Oechsli, President and CEO of The Atlantic Philanthropies. "As U.S. Country Director, Steve will play a significant role in integrating and leveraging our U.S. work to achieve the maximum potential for impact within Atlantic's remaining time and resource limits."
McConnell said, "I'm honored to have been offered this position. There are common themes that cut across Atlantic's U.S. programmes, including access to quality health care, racial justice and equity, and the elimination of obstacles to opportunity. It's a great privilege to be able to work with incredibly talented colleagues and grantees to effect transformative change that improves the lives of those most in need and makes life more fair and equitable for all."