Friday, February 27, 2015
Staff Promotions at Philanthropy New York
Philanthropy New York is proud to announce staff members Kristen Ruff, Crystal Ovalles and Daisy Martinez have been promoted to Vice President of Member Services, Manager of Learning Services and Office Manager, respectively.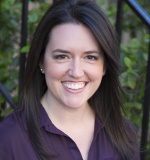 In her position as Vice President of Members Services, Kristen works with PNY's executive team to create and implement the organization's member engagement strategy; provides key support to PNY members through professional peer networks, membership-related initiatives and member research; leads our leadership development programming for young professionals; and coordinates the organization's knowledge-management work, for which she serves on the Knowledge Management Committee for the national regional association Knowledge Management Initiative.
Prior to joining Philanthropy New York in 2007, Kristen coordinated the public education and humanitarian aid programs at MADRE, an international women's human rights organization. She holds a B.A. in Women's Studies from Wellesley College. While at Wellesley, she was a National Science Foundation Research Assistant at the Center for Research on Women, focusing on an evaluation of a collaborative higher education support program for lower-income women in the greater Boston area. Kristen has volunteered for several nonprofit organizations in the U.S. and abroad, currently serving on the New York Women's Foundation's Grants Advisory Committee.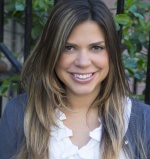 As Philanthropy New York's Learning Services Manager, Crystal is responsible for assisting in planning and managing all of Philanthropy New York's programs and events. She coordinates the logistics, technology and communications for these programs and events, including: event-related resources, distance learning offerings, program-related web content, Twitter and registration.
Crystal joined Philanthropy New York in May 2013. Prior to joining Philanthropy New York, she worked as an Administrative Assistant for the English Language Studies Center at The New School, where she worked closely with international students. Crystal has additionally completed field research work in Argentina, where she examined the role of the nonprofit sector in the World Bank-sponsored Matanza-Riachuelo river clean-up project. 
Crystal received her M.A. in International Affairs, with a concentration in Cities and Social Justice, from the Milano School of International Affairs, Management, and Urban Policy at The New School in New York City. While in graduate school, she completed her practicum project with Equality Now, in which she extensively researched the trafficking of women and girls for domestic servitude in the Arab states. She received her B.S. degree in Criminal Justice from Rutgers University in New Jersey.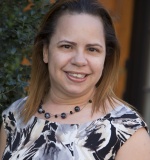 As Office Manager, Daisy works under the direction of the Chief Operating Officer to ensure that Philanthropy New York's members, guests, and employees receive exceptional, courteous, and hospitable service. She also supports PNY's Finance department and manages the organization's conference facilities for members and guests.
Daisy joined Philanthropy New York in June 2007. Her previous work experience includes positions at the New York Palace and The University Club. She completed a bachelor's degree in Hospitality Management at Monroe College in 2006.