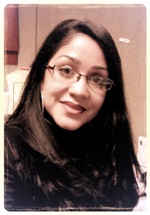 On October 8th, the Sister Fund welcomed Tina Cherena as the organization's new Executive Director. Cherena will be responsible for the organization's consistent achievement of its mission to support and give voice to the marginalized, especially women working for healing in the world from a faith-based perspective.
Cherena brings fifteen years of business management experience, having worked with both international and community-based organizations. Most recently, she served as the Director of Development Operations and Advancement Research at the national office of Big Brothers Big Sisters. Prior to that, she served in a similar role for four years at Girl Scouts of the USA.
Cherena's background also includes ten years working in business management for community-based organizations that provide human, social and health care services. She completed her undergraduate and graduate studies in Community Education at Goddard College, specializing in organizational development.