Friday, February 26, 2016
Schott Foundation Welcomes Sharon J. Lettman-Hicks and Miren Uriarte to the Board of Directors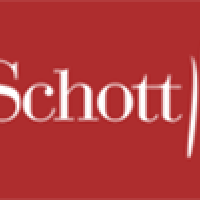 The Schott Foundation announced the addition of two new members to the Board of Directors:
Sharon J. Lettman-Hicks
Throughout her career, Sharon J. Lettman-Hicks has brought vision, innovation, entrepreneurial spirit, political savvy, and strategic thinking to every endeavor she has attempted. She has the ability to bring talented people together to form cohesive leadership teams within organizations and build collaborative advocacy coalitions among very diverse stakeholders. A nationally recognized leader, Sharon thrives on challenges and seeks to develop and foster leadership in others. In January 2014, President Barack Obama named her to the President's Advisory Commission on Educational Excellence for African Americans.
In October 2009, Mrs. Lettman-Hicks became the Executive Director and Chief Executive Officer of the National Black Justice Coalition (NBJC), a civil rights organization dedicated to empowering Black lesbian, gay, bisexual, and transgender (LGBT) people. Founded in 2003, NBJC has provided leadership at the intersection of national civil rights groups and LGBT organizations, advocating for the unique challenges and needs of the African-American LGBT community that are often relegated to the sidelines. NBJC envisions a world where all people are fully-empowered to participate safely, openly and honestly in family, faith and community, regardless of race, gender identity or sexual orientation. In concert with NBJC's mission to eradicate racism and homophobia, her personal goals are to make the Black family the focal point of NBJC; to tell compelling stories about the Black LGBT community; and to see Black LGBT people understood, embraced and respected for their valuable contributions to society.
Sharon comes to NBJC after eight years at the People For the American Way (PFAW) Foundation, where her responsibilities included leading the "Homophobia in the Black Church" program through their African American Religious Affairs division. As an Executive Vice President at the PFAW Foundation, Sharon's responsibilities included overseeing the institution's dynamic leadership programs and the organization's engagement with supporters and investors, key constituency groups, and coalition allies. She was one of the chief architects of the leadership programs, and provided invaluable vision and innovative implementation models that led to the programs' tremendous growth. Sharon has been successful in orchestrating strategic partnerships, ranging from building grassroots activism to catalyzing the engagement and investment of key influencers and funders.
Sharon is renowned for her political acumen and an ability to bring together unlikely allies as stakeholders in joint collaborations that strengthen the progressive movement and give power to new ideas and policies. Her efforts to bridge divides across race, religion and sexual orientation were featured in the Gill Foundation's 2007 annual report, which identified her as a key ally for the LGBT equality movement. Sharon has been a powerful spokesperson for religious liberty, and the separation of church and state; her leadership in this arena has gained the confidence of individual and foundation investors. The Rockwood Leadership Institute selected Sharon as one of 24 progressive executive management leaders for the 2008-09 Leading from the Inside OutFellowship Program, designed to strengthen senior leadership in the non-profit sector.
She has appeared on broadcast and in print media nationally, including CNN, MSNBC, the Washington Post, Black Enterprise magazine, the "Tom Joyner Morning Show" and The Root.com. She currently serves as a member of the National Business Inclusion Consortium for the National Gay and Lesbian Chamber of Commerce (NGLCC); Project Advisory Committee Member of the LGBT Safe Schools Initiative for the Gay, Lesbian & Straight Education Network (GLSEN); the Advisory Council of Creative Coalition's Be A STAR: Show Tolerance And Respect, a national anti-bullying initiative; and the Executive Committee of the National Black Leadership Forum. In addition, Sharon has served on the Board of Directors for the National Stonewall Democrats and the Advisory Council of Progressive Majority's Racial Justice Campaign; and she has been a national trainer for Wellstone Action, Democracia USA and the Front Line Leaders Academy. Sharon believes activism includes the need to financially support your interests—she is a Justice Society member of NBJC, and a fully-paid life member of Delta Sigma Theta Sorority, Inc., FAMU National Alumni Association, and the NAACP. Mrs. Lettman-Hicks is the proud wife of a retired Iraqi War veteran who served in the United State Air Force, and they reside in Southern Maryland, near Washington, DC.
Miren Uriarte
Professor Miren Uriarte teaches in College of Public and Community Service and is a senior research associate at the Mauricio Gastón Institute for Latino Community Development and Public Policy, where she served as founding director from 1989 to 1993 and again from 2004 to 2008.
She is a sociologist, specializing in the institutional development in minority communities, policy analysis focused on the differential impact of social policy on minority communities in general and on Latinos in the U.S. specifically. Her studies of Latino communities in New England have been commissioned by The Boston Foundation, The Rhode Island Foundation and the Annie E. Casey Foundation and has appeared in monographs, journals articles and book chapters. Most recently, her research has focused on the impact of language policies on the educational outcomes of English language learners and includes research reports for the Massachusetts Board of Elementary and Secondary Education, the Joint Committee on Education of the Massachusetts Legislature, the Governor's Latino-American Commission and the Boston Public Schools as well as monographs and book chapters.