Wednesday, October 29, 2014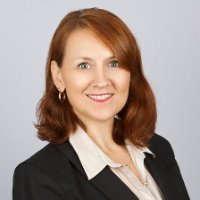 Rockefeller Philanthropy Advisors Welcomes New Chief Financial Officer
Rockefeller Philanthropy Advisors (RPA), one of the world's leading nonprofit philanthropic consulting services, welcomes Tina Beyers, former controller at the Robin Hood Foundation, as Chief Financial Officer, based in New York City. 
Tina's responsibilities include oversight and strategic direction of RPA's finances including accounting and controls, investment management and financial reporting. She will manage the finance team that provides service to RPA's donors and sponsored projects that generate over $80 million in annual contributions.
A certified public accountant, Tina joins RPA from Robin Hood Foundation, where she was controller since 2012. Her responsibilities included supervising accounting and gift activities for monthly and annual financial reporting; overseeing the disbursements and processing of $150 million in grants; and preparing financial reporting for internal leaders and board members as needed. 
Prior to the Robin Hood Foundation, Tina was controller at the Solomon R. Guggenheim Foundation for eight years, where she focused on day-to-day accounting functions, managed the annual audit, and worked closely with HR to manage the benefits processing. A graduate of the University of Wisconsin, she has also worked with IBM Global Services and the New York Foundation for the Arts. Tina has been a volunteer CFO for the Rosa Vera Fund since 2009 and the volunteer Co-Treasurer for 2013 and 2014 at the MS443 New Voices Parent Association.