Rockefeller Philanthropy Advisors (RPA), one of the world's leading nonprofit philanthropic consulting services, today announced the election of four new members to its Board of Directors. These new members are Fairfield County Community Foundation President and CEO Juanita T. James, Ford Foundation Vice President Darren Walker, Jensen Group Founder and CEO Steven Wayne, and Wolfensohn Fund Management Managing Director Adam Wolfensohn.
"Service on the Board of Directors represents one of the highest levels of commitment to our organization," said Melissa Berman, President and CEO of RPA. "Juanita, Darren, Steve and Adam are highly accomplished professionals in business and philanthropy and are all genuinely dedicated to RPA's mission of cultivating thoughtful, effective giving. Their expertise will be essential as we continue our efforts to engage donors and communities."
"Among them, Adam, Steve, Darren and Juanita have profound knowledge and experience in everything from public education reform to affordable housing to the arts to global programming and so much more," said Kevin P. A. Broderick, Chair of the Board. "Given RPA's wide-ranging work and expertise, we're very appreciative that each new board member will be able to contribute to RPA's mission in a unique way."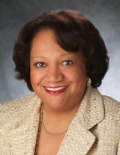 A seasoned veteran in marketing and communications, Juanita T. James is deeply engaged in nonprofit leadership. She currently serves as the Fairfield County Community Foundation's President and CEO and was previously Chief Marketing and Communications Officer at Pitney Bowes Inc., where her work included corporate citizenship and philanthropy.
She is a trustee of Lesley University and trustee emerita of Princeton University. James has held board leadership roles for Stamford Museum & Nature Center, Stamford Symphony and the Ferguson Library. She holds a Master's degree in Business Policy from Columbia University's Graduate School of Business and a Bachelor's degree in Romance Languages from Princeton University.

As a Vice President at the Ford Foundation, Darren Walker leads the foundation's Education, Creativity and Free Expression program and guides global grantmaking in public education reform, higher education, the arts, film, media, sexuality and reproductive health and religion. He also oversees regional programming in Africa and the Middle East. He was previously Vice President for Foundation Initiatives at the Rockefeller Foundation, where he oversaw programs domestically and abroad.
He is a member of several boards that span areas including the arts and social justice, including the New York City Ballet and the Foundation for Art and Preservation in Embassies. Walker is a graduate of The University of Texas at Austin, where he also graduated from the School of Law.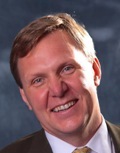 Steven William Wayne is the CEO and founder of Jensen Group, a leading real estate private equity investment manager and developer based in Saint Petersburg, Russia. Founded in 1991, Jensen has grown significantly and now manages more than $500 million in assets under Wayne's leadership.
Wayne also serves as General Director of Sestroretsk Instrument Works, the oldest factory in Saint Petersburg, which was founded by Peter the Great in 1721. Prior to founding Jensen, he worked at Morgan Stanley in both its Corporate Finance and Real Estate Finance Departments in the firm's New York and London offices. Wayne is a graduate of Harvard College.

Adam Wolfensohn is a Managing Director at Wolfensohn Fund Management, where he leads the firm's initiatives in environmental markets and low carbon energy investments. Wolfensohn also produced the climate change documentary Everything's Cool, which debuted at the Sundance Film Festival in 2007.
He directs environmental grantmaking for the Wolfensohn Family Foundation, and he serves as a trustee or advisory board member of several organizations in the areas of health, the environment and the arts, including the Harvard Center for Health and the Global Environment and the Brooklyn Academy of Music. Wolfensohn earned a B.A. from Princeton University and a Master's in Environmental Management from the Yale School of Forestry and Environmental Studies.