Wednesday, August 27, 2014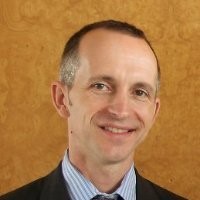 Rockefeller Foundation Managing Director Robert Garris Heads to Schwarzman Scholars
Robert Garris, former Managing Director of the Rockefeller Foundation, has been appointed Global Director of Admissions for Schwarzman Scholars.  
In his new role, Garris will oversee recruitment and admissions for the elite scholarship program, which was announced last year and is modeled on the Rhodes Scholarship.  Schwarzman Scholars will welcome its first class of scholars in 2016 and launch its inaugural admissions season in 2015.
As Managing Director for the Rockefeller Foundation's Bellagio Programs, Garris built a global network for recruiting scholars, policy makers, and artists for the prestigious Resident Fellows Program. He was also responsible for a dynamic program of international conferences, convening thought leaders from around the world to address contemporary global challenges.
Prior to joining the foundation in 2009, Garris spent eight years at the Columbia School of International and Public Affairs (SIPA), most recently as Senior Associate Dean. During this time, he coordinated the university's efforts to open a Columbia Global Center in Beijing and led efforts to build a global network of partner institutions in Europe, Asia, and Latin America. He also served as the Director of Admissions and Student Affairs at Johns Hopkins University School of Advanced International Studies for which he won the Embark.com Award for "Innovative Use of Information Technology." 
Garris received his Ph.D. in European History from the University of North Carolina, where he specialized in immigration and urban policy.