Wednesday, February 12, 2014
Philanthropy New York is pleased to announce the appointments of Shanqua Harrison as the organization's new Controller and Allyson Goldhagen as our new Member Services Manager.

In the newly created position of Controller of Philanthropy New York, Shanqua Harrison's major operational responsibilities are related to the management of PNY's daily accounting systems, audit, tax return, fiscal sponsorships and investments. Shanqua also supports the Chief Operations Officer with facilities and vendor management and the rest of the staff with financial duties as needed.
Prior to PNY, Shanqua worked as Controller for the Greater Jamaica Development Corporation (GJDC), one of New York's oldest not-for-profit local development corporations, for over 8 years. Shanqua managed the overall day-to-day operations of the accounting department, coordinated quarterly and year-end reporting, and supervised GJDC's accounting staff and interns, among other responsibilities.
Shanqua believes that to whom much is given, much is required, and community service has been and continues to be a driving force in her life. She is a proud graduate of Binghamton University, where she earned a B.S. in Accounting, and continues to give back to her alma mater by working with their undergraduate admissions office as an alumni recruiter.
Shanqua was President of Binghamton's chapter of Alpha Kappa Alpha, which has dedicated itself to improving the quality of life for citizens worldwide and promoting peace, and serves on the non-traditional entrepreneur committee for the sorority's Queens graduate chapter, bringing various seminars and panel discussions to local New Yorkers who are interested in starting their own businesses. More recently, Shanqua accepted the Board Treasurer position for the Jamaica Center for Arts & Learning and the Jamaica Performing Arts Center, both of which offer education and programs, encourage participation in the arts and contribute to the cultural enrichment of Queens and the Greater Metropolitan area.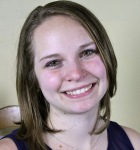 As the Member Services Manager, Allyson Goldhagen will play a key leadership role in Philanthropy New York's knowledge management activities. She will be responsible for managing PNY's membership database, overseeing the system's ongoing functioning and integration across the organization and with the Philanthropy New York website. Allyson will also work with PNY's Senior Director of Member Services on the overall strategy, management and implementation of our membership recruitment and retention efforts; serve as a resource to the Board of Directors and the Committee on Members; respond to member requests for assistance and research; and provide general information to inquiries about PNY membership.
Prior to working for Philanthropy New York, Allyson served as the Member Programs Coordinator at Associated Grant Makers, the regional association for Massachusetts and New Hampshire. There, she helped develop member programs, funder networks and tools to support and encourage strategic regional philanthropy. Allyson began her work in philanthropy education as a teaching assistant for Northeastern Students4Giving, an experiential philanthropic education program through Northeastern University and the LearningbyGiving Foundation. Prior to focusing her career on advancing the practice of philanthropy, she traveled throughout Egypt, Syria and India researching economic development, civil society and women's rights as a tool for democratic change. Allyson graduated from Northeastern University with a Bachelor's degree in International Affairs and Human Services and minored in Middle East Studies with a focus on Arabic.