Wednesday, January 13, 2016
PNY Board Chair Phil Li Named President of Robert Sterling Clark Foundation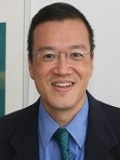 Philip Li has been named President and CEO of the Robert Sterling Clark Foundation effective February 1, 2016.
"Phil ushers in a new era at the Foundation and we are delighted that he will take the helm as we embark on programmatic initiatives in New York City focused on leadership and leadership development," said James Allen Smith, Board Chair. "Phil's experience, ideas and energy are exactly what we need."
The Clark Board of Directors undertook a strategic review of the Foundation's mission over the past eighteen months and identified leadership as the area in which to do its work. The Foundation, remaining committed to its work on social justice will support, encourage and invest in people -- and the non-profit organizations that develop them in communities across the city. "This investment in human capital serves as a catalyst to equip and energize these leaders for the work ahead." said Li. "From my experience, leadership development is one of the best ways to create leverage and drive impact."
Li joins the foundation from The Century Foundation where he served as the Chief Operating Officer, and in a similar capacity at the Brooklyn Community Foundation. Earlier, he led the Philanthropic Services Group at Changing Our World, a consulting firm focused on the nonprofit sector. His time as the Executive Director of the Coro New York Leadership Center, which provides leadership development and training to individuals interested in public service, carries his ongoing interest in the field. Prior to moving to the nonprofit sector, Li called Wall Street home, starting his career at Merrill Lynch and finishing as a junk bond analyst at Moody's Investors Service.
Li holds a BA in Economics and Biology from the University of Pennsylvania, and an MBA in finance and strategic planning from The Wharton School. He sits on the board of directors of four organizations, and is the current Board Chair of Philanthropy New York, the regional association of grant makers in the New York City metropolitan area.
Phil Li succeeds Vincent McGee who accepted a time limited role to lead the Robert Sterling Clark Foundation through a review of its program focus, strategic goals and administration. "We thank Vinny for his thoughtful and important leadership and for his steady hand in ensuring the smooth functioning of the Foundation. We are pleased that Vinny will remain on the board and continue to work closely with Phil to effect a smooth transition," said Smith.