Tuesday, November 8, 2022
Philanthropy New York Announces 2022 - 2027 Strategic Framework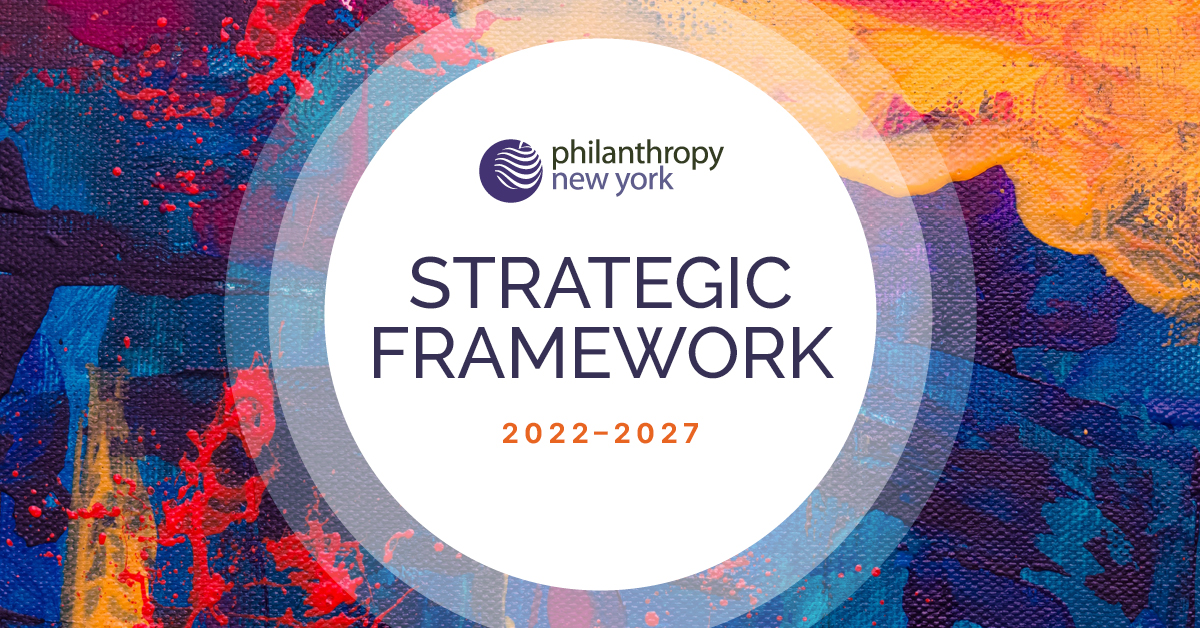 Philanthropy New York is excited to share PNY's new Strategic Framework with you, our valued members. As an engaged network of nearly 5,000 philanthropic professionals, you look to PNY to build relationships, deepen knowledge, and nurture crucial skills to make your work more meaningful and effective.
The collective reckoning with racial inequity that has gripped our nation has led many in the philanthropic sector to examine how our systems and practices have both deliberately and inadvertently upheld and perpetuated a racially inequitable society.
As a philanthropic community, we must recognize the urgent opportunity we have to examine our assumptions and re-imagine a new way of working to build a better society for all. In this Strategic Framework, we have defined the intentional next steps Philanthropy New York can take to live into our values and deepen the racial equity work we started several years ago.
---
We can imagine a new way forward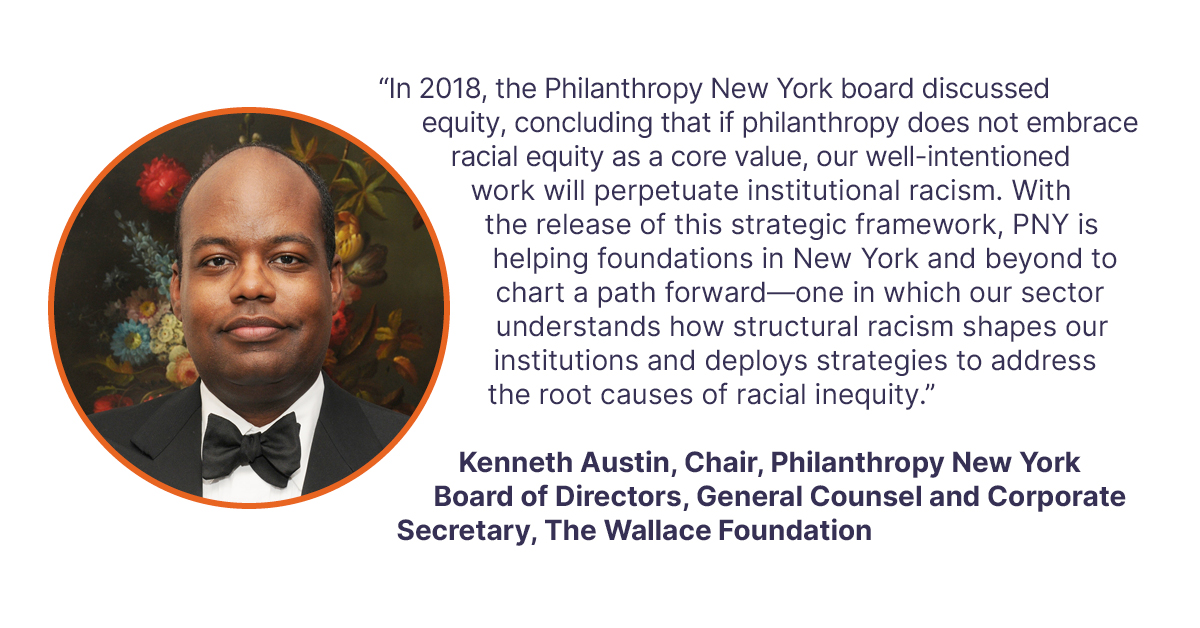 With this Strategic Framework, we are committing to becoming an anti-racist organization while accompanying our members in their equity journeys, wherever they find themselves in this work.

We commit to providing the support and community that allows you to spot and actively challenge the racism embedded in our structures, policies, and systems, and advance more inclusive practices that re-center those who have been historically marginalized and dehumanized.

Philanthropy New York strives to catalyze and support a more just and equitable philanthropic ecosystem in which many forms of power are recognized, shared, and built with those who are most harmed by racialized policies and practices.
---
How will you help catalyze a philanthropic sector committed to a more equitable, sustainable, and democratic society?

Together as a community, we have an opportunity to reimagine a philanthropic ecosystem characterized by trust, relationships, and accountability to the society we want to be. 
Join us for a community conversation on Tuesday, December 13th from 10 - 11 am. We are hosting an open member call to be in conversation with you about the Strategic Framework.
We want to hear from you! What excites you about the direction in which Philanthropy New York is moving? What resonates with you? What are you curious about? Do you have experiences or expertise you'd like to share with the PNY community? Let us know!