Thursday, February 18, 2016
Philanthropic & Social Enterprise Leader Betsy Fader Joins Surdna Foundation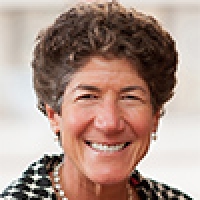 The Surdna Foundation announced today that Betsy Fader, a leader in the philanthropic and social enterprise sectors, with experience in building and managing organizations across issue areas, has been appointed Vice President, Programs. Betsy, who will begin on March 30, will report to Surdna's President, Phillip Henderson.
Betsy will focus on implementing even greater collaboration across the foundation's grantmaking programs and administrative areas to further increase the impact of its programmatic investments. The foundation's strategic plan, or Roadmap, identifies collaboration as critical to its success and has aligned its systems and staff to support this type of work. 
Betsy is the Advisor for Strategy and the Director of the Program on Biomedical Research Infrastructure at the Leona M. and Harry B. Helmsley Charitable Trust. In her dual roles at the New York-based Trust, which she joined in 2012, Betsy works closely with the CEO on organizational development, internal processes and staff cohesion while also managing the $10+ million annual Program on Biomedical Research Infrastructure, which she developed. The program was designed, in part, to facilitate collaboration between the Trust's health-related programs.   
Phillip Henderson, commenting on the hiring of Betsy Fader, said, "We're thrilled to have Betsy join the foundation. She not only knows the foundation world intimately, she's also one of those rare and creative philanthropic professionals who is both an innovator with numerous successes to her credit, and an adept manager of complex organizations." 
Henderson continued, saying that Betsy's embrace of equity aligns with the foundation's mission and makes her the ideal addition to the foundation as it continues to learn how best to provide access to opportunity for those communities that have been marginalized by structural injustices.
In undertaking her new role, Betsy expressed, "The opportunity to support the work of the Surdna Foundation is enormously exciting to me.  The organization has an impressive track record both as a leading family philanthropy and as a supporter of social justice.  I am eager to offer my varied experience in the sector to enhance their outstanding work."
Prior to her work at Helmsley, Betsy worked for more than 14 years at the Doris Duke Charitable Foundation (DDCF), serving most recently as Chief Program Officer.  At DDCF she created the foundation's grants programs focusing on child well-being and improved US-Islamic relations and also helped oversee the foundation's work in the environment, performing arts and medical research. Before joining DDCF, Betsy was the executive director of Student Pugwash USA-an arm of the Nobel Peace Prize-winning organization - which focused on science and social responsibility. Early in her career, Betsy worked as a legislative assistant in Washington, DC, and as a parliamentary assistant in the U.K.'s House of Commons.  
Betsy holds a Master's degree in Education and Social Policy from Harvard University and a B.A. in Political Science from Vanderbilt University, where she later served as a trustee. She served for 13 years on the board of Echoing Green, a global nonprofit that provides seed funding and technical assistance to emerging social entrepreneurs; and continues to serve on the Board of Power My Learning (formerly Computers for Youth), a national nonprofit that leverages technology to enhance the interactions among students, teachers and parents so that all students can succeed. 
Betsy joins the Surdna Foundation as it prepares to celebrate the centennial of its founding in 1917 by philanthropist, elected official, and businessman John E. Andrus.  Believed to be one of the oldest continuously family-governed foundations, Surdna (which is Andrus spelled backward) aims to foster sustainable communities in the United States-communities guided by principles of social justice and distinguished by sustainable environments, strong local economies, and thriving cultures.