Wednesday, September 13, 2017
Patrick Gaspard, Former U.S. Ambassador to South Africa, to Serve as Acting Leader at Open Society Foundations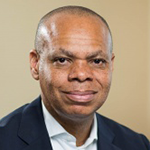 Billionaire investor George Soros on Monday said a former U.S. ambassador to South Africa will become the new acting president of his global foundation following the departure of Christopher Stone.
Patrick Gaspard, who also was a top aide to President Obama and a national Democratic Party official, will take over the Open Society Foundations at the beginning of 2018. He is currently vice president of the organization.
Mr. Soros, a billionaire investor and Hungarian refugee from the Holocaust, founded the global philanthropy network to promote human rights. Mr. Soros is a major donor to liberal causes and supported Hillary Clinton in the last election. . .