Thursday, August 18, 2016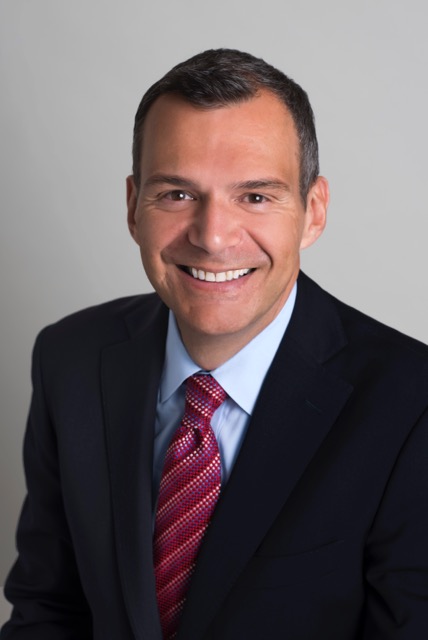 Oscar Raposo Jr. Joins United Way of New York City as Executive Vice President & Chief Financial and Operations Officer
NEW YORK, NY— United Way of New York City (UWNYC) today announced the appointment of Oscar Raposo Jr. as Executive Vice President & Chief Financial and Operations Officer (CFOO). For nearly 80 years, UWNYC has been a trusted partner to government, corporations, foundations and community-based organizations serving low-income New Yorkers.
Reporting to Sheena Wright, President and CEO of UWNYC, and as a member of the Executive Leadership Team, Raposo follows John McKegney who, as planned, served as EVP & CFOO for the organization for the past year.
"I am so grateful to John for his leadership and all he has done for our organization and helping to identify a successor like Oscar," said Wright. "I'm especially thankful for John's willingness to allow for an extended transition—giving us the chance to continue to tap his invaluable knowledge as he returns to semi-retirement."
Raposo brings to UWNYC decades of experience in global finance and operations across industrial, consumer and financial services—in both the public and private sectors. Most recently, Oscar served as Managing Director of Finance for the Depository Trust & Clearing Corporation (DTCC), a $1.6BN revenue enterprise.  Prior to joining DTCC, Raposo had a distinguished 20-year career at General Electric, where he held various senior global finance and operational roles, including divisional CFO for GE's Components Business.  "Oscar brings tested strategies for success and a track record of taking on complex assignments that deliver financial results. I couldn't be more excited to have such an accomplished professional join us in our work," added Wright.
Raposo's appointment aligns with UWNYC's accelerated expansion of its bold goal, which defines its work for the next decade. By 2025, UWNYC will help 50,000 New Yorkers in neighborhoods of concentrated poverty make meaningful and measurable progress toward the pivotal milestone of self-sufficiency. UWNYC will leverage the successes of its programs to ultimately achieve citywide policy and system changes to reach all low-income New Yorkers. 
Raposo has a history of partnering with business leaders, improving and growing global businesses, developing strong finance teams and driving business performance. He has served on operating, investment, technology, compliance and diversity committees of organizations, is an avid supporter of philanthropic organizations and is committed to contributing his significant talents to UWNYC's mission.  "United Way of New York City's vision is true to my passion for community change," said Raposo. "I look forward to bringing my experiences to UWNYC and helping to drive its mission forward—impacting NYC's most-challenged communities."
For inquiries, contact Lesleigh Irish-Underwood at 212-251-2461 or at lirish-underwood@uwnyc.org.