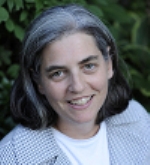 The Open Society Foundations has announced the appointment of Gail Aidinoff Scovell as General Counsel. Scovell joins the Open Society Foundations following an extensive search. She currently serves as Counsel to the President of Hunter College, City University of New York, where she has worked since 2007.
"Her firsthand knowledge of working with a rapidly expanding international organization, her range of professional experience from education to arts to tax law, and her reputation as a great team builder make Gail Scovell the perfect candidate for the post," said Chris Stone, President of the Open Society Foundations. "With her depth of knowledge and breadth of experience, Gail will be a tremendous addition to the Open Society family."
At Hunter College, Scovell is responsible for all campus legal and labor relations, including issues relating to tenure and employment, fundraising, shared governance, student affairs, study abroad, collaboration agreements, general litigation and real estate transactions. A member of the president's senior staff, she supervises the Office of Legal Affairs and acts as an advisor to the Board of Trustees of the Hunter College Foundation, Inc.
"I am delighted and honored to be joining Chris Stone and the leadership team at Open Society at this important time in the organization's development," said Scovell. "I have long admired the broad reach and impact of George Soros and the Open Society Foundations. I look forward to supporting the organization as it works to promote tolerant societies and human dignity around the world."
Prior to joining Hunter College, Scovell was General Counsel at the Solomon R. Guggenheim Museum in New York, where she had oversight responsibility for all legal matters affecting the museum. From 1989 to 1995, Scovell was an associate with the tax group at Cleary, Gottlieb, Steen & Hamilton, where she focused on structuring and negotiating domestic and international transactions and coordinated the firm's pro bono representation of not-for-profit corporations. She also served as pro bono counsel to organizations involved in education, housing and environmental conservation. She is a graduate of Harvard College and Harvard Law School.