Wednesday, February 17, 2016
NYS Education Commissioner MaryEllen Elia, Unfiltered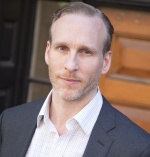 by Michael Hamill Remaley, SVP, Public Policy & Communications
This piece was originally published as the feature article of the February 2016 issue of the New York PhilanthroPost Policy Edition.
One of Philanthropy New York's most important public policy priorities is simply putting our members together with key leaders and letting the discussion flow wherever it may. For many funders, recently appointed New York State Education Commissioner MaryEllen Elia is among the state's most important leaders. She will play a pivotal role on a wide range of education and workforce development issues in which many in the philanthropic community are deeply involved.   
Yesterday, Commissioner Elia sat down with members of Philanthropy New York's Education Working Group in a candid and thoughtful
discussion
moderated by Fred Frelow, Ford Foundation's Senior Program Officer for Youth Opportunity and Learning. Coming to PNY after a seven-month, state-wide listening tour, Elia discussed the Governor's Commission, setting high standards and the Common Core, the need for strengthening career and technical programs and how the state will work with continuously struggling schools. In her discussion with funders, who asked sometimes pointed and challenging questions, she was forthright, deeply knowledgeable and open in her responses. 
Openness and transparency is an increasingly important theme in our field, but this was a particularly useful demonstration of the quality of conversation that can happen when discussions are among only those in the room and participants don't need to worry about being tweeted or caught in gotcha-moment. PNY is
live-streaming
and discussing on social media more and more of our programs, and we're very happy that our members and the larger sector value that. But we also know that some kinds of dialogue need the right conditions to bloom and grow. 
If you couldn't be with us yesterday and wish you had the chance to talk to Commissioner Elia, don't worry. You've got another chance. Elia will return to PNY for a similar funder dialogue organized by the
New York City Workforce Funders on March 9
.  
In that discussion, she'll be joined by leaders from the National Fund for Workforce Solutions, the Aspen Forum for Community Solutions and JPMorgan Chase to discuss innovations in workforce strategies for young people. 
I was impressed by Commissioner Elia's frankness yesterday, and she opened a few windows into the complicated relationships of the many players who are shaping educational priorities in our state today. I will definitely be there on March 9 when she has more time to elaborate on building out CTE programs in New York and other topics.
I hope you will join the Workforce Funders for another probing discussion with Commissioner Elia on March 9.