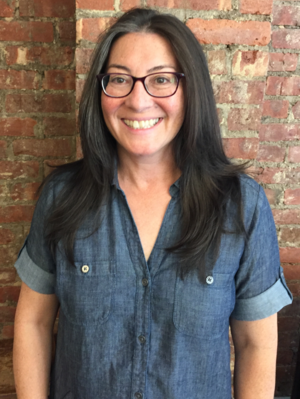 NY Juvenile Justice Initiative Chair Penny Willgerodt Passes Baton to Julie Peterson and Kaberi Banerjee Murthy
As a believer in leadership rotation and power sharing, NY Juvenile Justice Initiative (NYJJI) Chair Penny Willgerodt has stepped down to make way for new co-chairs Julie Peterson and Kaberi Banerjee Murthy. 
"This is way overdue!" wrote Willgerodt in a letter to NYJJI members. "As some of you know, I've been getting busier and busier at The Prospect Hill Foundation. The youth justice movement in New York (& nationwide) is in an especially exciting moment right now. I'm so glad that NYJJI will be 'refreshed' and will carry on with new energy and momentum."
Since its founding in January 2010, NYJJI has been at the forefront of juvenile justice reform in New York. Now, six years later, the organization is celebrating some movement forward with dynamic reform-minded government leaders in place at ACS, DOP, DOC and the Mayor's Office. The state level leadership may not be perfect but advocates must keep working on "raise the age" until it is achieved - which is becoming more real evidenced by: 
Other systemic policy reforms such as Close To Home are being implemented. 
Changes are beginning to happen on Rikers and the NYPD is experiencing a shift towards the better. 
Local experiments to build community infrastructure and neighborhood accountability are happening in every borough. 
The justice system has been downsized significantly (remember when over 700 kids were in placement? Now there are fewer than 150 on any given day). 
Horizons and Crossroads Detention Centers are housing fewer and fewer children. 
The NYC public schools are beginning to practice restorative justice instead of immediately calling the NYPD to arrest schoolchildren. 
Slowly but surely, the school-to-prison pipeline is ending, although there is still more work to be done.
"Under Kaberi and Julie's leadership we will keeping pushing the envelope further together," wrote Willgerodt. "I'm looking forward to helping NYJJI recruit new members and becoming even more visible. I plan to remain active (how can I not?) and will continue to organize events as all NYJJI members are encouraged to do. In fact, I have been planning the NYJJI briefing on the bail issue (as I had promised to do a long time ago) for early September—look out for a save the date coming soon."
For more information on NYJJI, please visit the website.