Monday, September 3, 2012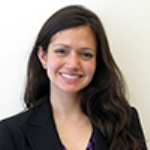 Nicole Reichenbach joined Rockefeller Philanthropy Advisors (RPA) in February 2012 as Associate, Office of the President and CEO. In her current position, she is responsible for managing the office of the President, including developing special projects and conducting research for the CEO, Senior Management Team and RPA clients.
Reichenbach brings to RPA six years of experience working for the United Nations Headquarters in New York. As a Program Coordinator in the Department of Peacekeeping Operations, she helped to plan and conduct mission-specific and thematic evaluations mandated by the Peacekeeping Senior Management Team, and travelled extensively to U.N. missions in Africa and the Middle East.
Reichenbach received her Master's of International Affairs from Columbia University's School of International and Public Affairs (SIPA), and her Bachelor's degree in International Studies and Religion from Trinity College in Connecticut. While at SIPA, she interned with the UNDP Democratic Dialogue Regional Office in Guatemala City, and served as a consultant to a Colombian governance monitoring program, to increase the level of civic engagement in their activities.
Reichenbach developed her passion for social causes while growing up in Manila, Philippines, where she learned the value of community service. She is thrilled to be part of RPA's dynamic team and is excited about helping donors create thoughtful, effective philanthropy throughout the world.