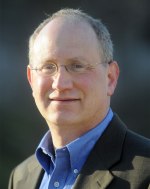 Pulitzer Prize-winning journalist and author David L. Marcus has joined The New York Community Trust as Director of Communications and Marketing.
Marcus will oversee the public relations strategy of The Trust, one the country's largest community foundations, with assets of nearly $2.1 billion. The Trust, which celebrates its 90th anniversary next year, has funded thousands of projects, from after-school chess programs in Harlem to AIDS research.
"I'm excited to tell New Yorkers about the ways we're making the city and suburbs better places to live and work," Marcus said.
He previously directed media and public relations for the New York Institute of Technology, with seven campuses in five countries.
The author of two books about education, Marcus was an education writer and foreign correspondent for The Boston Globe, The Dallas Morning News, The Miami Herald, Newsday and U.S. News & World Report. He shared the Pulitzer Prize for exposing the failure of police and courts in Latin America to enforce laws protecting women from violence.
After earning his bachelor's degree from Brown University, Marcus studied at the Universidad de Los Andes in Bogota, Colombia. Later, he was a Nieman Fellow at Harvard University. During a sabbatical from journalism, he taught at Deerfield Academy, the University of Massachusetts-Amherst and Ithaca College.
At The Trust, he replaces Ani Hurwitz, who retired this summer after 24 years.