Ned Wight, UU Veatch Program Executive Director, Plans to Retire in July 2016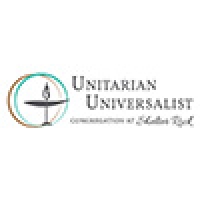 Ned Wight, who has served as Executive Director of the Unitarian Universalist Veatch Program at Shelter Rock for nearly a decade, will retire in July 2016.
Board Chair Katie Kurjakovic spoke highly of Ned's role at the Veatch Program:
"During Ned's tenure, he has supported a superb staff team, worked collaboratively with the Board of Governors and its leadership, and worked collegially with senior staff to forge connections with the entire Shelter Rock Congregation and to represent the UU Veatch Program at Shelter Rock in the larger worlds of philanthropy, Unitarian Universalism, and interfaith cooperation.  His work has greatly enhanced the reputation of the Veatch Program and the UU Congregation at Shelter Rock as a bold, principled and strategic force for good in the world."
When asked about his time with the Veatch Program, Ned reflected that "it has been a privilege and an honor to serve as Executive Director of this iconic Unitarian Universalist grantmaking program, which continues to empower changemakers to move our nation closer to the vision we all hold as Unitarian Universalists that 'Earth shall be fair, and all its people one.' I am grateful for the encouragement, wisdom, patience and support that I have received from all of the Veatch Governors and staff with whom I have been fortunate enough to serve."
A graduate of Stanford University, Ned went on to earn an M.S. in Public Relations from Boston University.  Seven years in the public affairs department of the Harvard Community Health Plan and three years in PR/Advertising agencies followed.   In 1988, Ned enrolled in the Masters of Divinity program at Harvard Divinity School.  After graduation and ordination, he served UU congregations in Belmont, MA, and La Mesa, CA. Ned was a district trustee on the national Unitarian Universalist Association Board for five years and assumed the role of Executive Director of the UU Veatch Program at Shelter Rock in 2006.