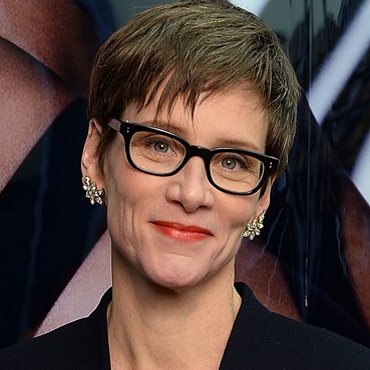 Nancy Mahon Named Estée Lauder Senior Vice President, Global Philanthropy and Corporate Citizenship
The Estée Lauder Companies Inc. (NYSE:EL) announced today the appointment of Nancy Mahon to Senior Vice President, Global Philanthropy and Corporate Citizenship, reporting directly to William P. Lauder, Executive Chairman, The Estée Lauder Companies Inc. Ms. Mahon will continue as Global Director of the M•A•C AIDS Fund, for which she reports to Group President John Demsey and M•A•C Global President Karen Buglisi Weiler.
In her new role, Ms. Mahon will design and implement a global corporate citizenship strategy, encompassing all philanthropic, cause-marketing, and employee engagement programs across the Company. She will have responsibility for synergizing best practices in these areas across the Company's brands, regions and functions, further integrating citizenship into the Company's strategy. She will also play a leadership role in measuring and communicating the business and societal impacts of these initiatives on brand awareness, consumer engagement and loyalty, and employee recruitment and retention.
Ms. Mahon will succeed Deborah Krulewitch in this role. Ms. Krulewitch, Senior Vice President, Corporate Administration, has overseen philanthropic contributions since joining the Company in 1988. She will continue to oversee Executive Office Administration, Office Services, and the Company's partnerships with the Breast Cancer Research Foundation and Alzheimer's Drug Discovery Fund.
Ms. Mahon joined The Estée Lauder Companies as Vice President, M•A•C Cosmetics and Executive Director of M•A•C AIDS Fund in 2006. Over the past eight years, she has implemented best-in-class grant-making strategies while overseeing a four-fold increase in M•A•C AIDS Fund's charitable contributions budget, creating a global online database and instituting rigorous metrics and evaluation processes. She also launched M•A•C's first global employee volunteer day, which, last year engaged more than 3,100 employees on World AIDS Day. In recognition of M•A•C's proven leadership for this cause, Ms. Mahon was appointed by President Obama as Chair of the President's Advisory Council on HIV/AIDS in 2011, a role she continues to serve in today.
Ms. Mahon was promoted to Senior Vice President, M•A•C Cosmetics in 2009. In 2011, she was named to Senior Vice President for Philanthropy and Social Initiatives and given responsibility for cause-marketing programs for Bobbi Brown, Jo Malone London and La Mer, in addition to M•A•C.
Prior to joining The Estée Lauder Companies, Ms. Mahon served as Executive Director of God's Love We Deliver and as Senior Program Executive with George Soros's Open Society Foundation. She also served as Private Delegate to the UN Commission on Women, Founding Member of the National Institute of Medicine's Forum on Global Private Public Partnerships and is a member of the Board of Directors of the Parsons School of Design, The Museum of the City of New York and Broadway Cares/Equity Fights AIDS.
Ms. Mahon graduated magna cum laude from Yale University and NYU School of Law, where she was Editor of the Law Review and a Root-Tilden Scholar.