Monday, September 3, 2012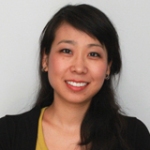 The Ms. Foundation for Women is pleased to announce E. Tammy Kim as its Inaugural Fellow. Housed within the Ms. Foundation's new Advocacy and Policy department, Kim will examine the working conditions of child care providers and the challenges that low-income women face in obtaining affordable, high-quality child care. Her work will include the development of policy solutions that promote the economic security of women, families and communities.
Kim is a staff attorney of the Community Development Project at the Urban Justice Center, where she provides direct legal services, advocacy, and research and policy assistance, primarily in the area of low-income workers' rights. She also has taught courses at the Cooper Union, the Murphy Institute of the City University of New York and Yale University, and has written on work, politics and culture for popular and academic outlets.
"Tammy's deep understanding of the struggles of marginalized workers makes her uniquely qualified to inform the Ms. Foundation's economic justice agenda," said Anika Rahman, the Ms. Foundation's President and CEO. "Her research will lay the groundwork for the Ms. Foundation's advocacy and organizing efforts with low-income women who provide or require child care."
The Ms. Foundation Fellowship is a competitive national leadership opportunity. Kim's original proposal was selected from among those submitted by a large pool of highly qualified applicants. Finalists were identified by a jury of leaders from across the U.S.
Kim will receive financial compensation and health benefits, in addition to mentorship and support from the Ms. Foundation staff. The fellowship is a full-time, one-year commitment beginning Sept. 4th. Kim will be eligible to apply for a $50,000 continuation grant upon completion of the fellowship.