Friday, September 11, 2015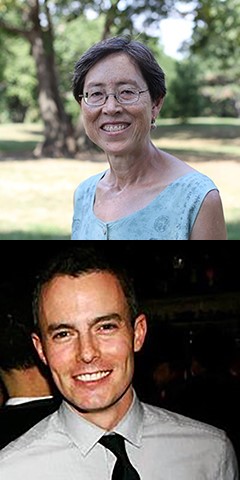 Ms. Foundation for Women Announces New Vice Presidents
NEW YORK — Ms. Foundation for Women President and CEO Teresa C. Younger announced the appointment of two new vice presidents. Susan Wefald will join the Ms. Foundation for Women leadership team as the new vice president of programs. Josh Pushkin will join as the vice president of development. Both will assume their posts on October 1, 2015.
"Josh and Susan are dynamic leaders and seasoned professionals with the expertise, experience and contacts to help manage and grow the foundation," Younger said. "We're excited to have them on board." 
Wefald has been a social justice activist and funder for more than thirty years, consistently working at the intersection of race, class and gender to help build the capacity of organizations and movements to affect change. Most recently, she served as the executive director of the Discount Foundation, a small foundation focused on economic issues. Discount, along with partners, released "#BlackWorkersMatter," four short reports on the Black employment crisis.
Josh Pushkin is an experienced development professional, with expertise in donor identification and engagement and development strategies. He is a creative nonprofit executive, who has worked on a broad range of progressive causes, from affordable housing to environmental advocacy. Most recently, Pushkin was the chief development officer of PILnet, a global network for public interest law. 
Pushkin and Wefald round out the Ms. Foundation's leadership team, which includes Rosina Barba, vice president of finance and administration, and Angélique Roché, senior director of external affairs. The new additions mean that Younger kicks off her second year in office with a fully staffed leadership team.
"We have the right people in place to continue the foundation's progress," Younger said. "Along with our dedicated staff, we're poised for even greater success in the year to come."