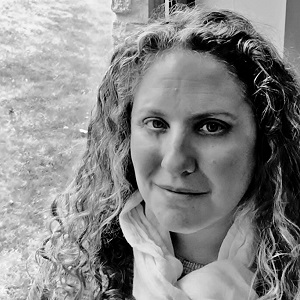 Molly Schultz Hafid Promoted to Assistant Director of the UU Veatch Program
Senior Program Officer Molly Schultz Hafid has been named Assistant Director of the Unitarian Universalist Veatch Program at Shelter Rock. This promotion ensures continuity of leadership when Executive Director Ned Wight is out of the office and deepens the program management capacity of the Veatch staff.
"Molly has demonstrated extraordinary leadership over her eight years with the Veatch Program," said Ned Wight, Executive Director of the Veatch Program. "This promotion will enable her to continue to lend those skills to the effective management of our program and continue her leadership within the broader philanthropic sector."
In addition to sharing staff supervision, Ms. Hafid will continue to represent the program externally and oversee special initiatives including the evaluation of the program's overall grantmaking strategy and the design and implementation of a new assessment protocol for long-term Veatch grantees.
Ms. Hafid holds an MPA degree in Public and Nonprofit Management from the Robert F. Wagner Graduate School of Public Service at New York University and an undergraduate degree from Antioch College. Prior to joining the Veatch staff as a Program Officer in 2007, Molly served as Director of Grantmaking Programs at the Jewish Funds for Justice and as the Activing Deputy Director at the North Star Fund.