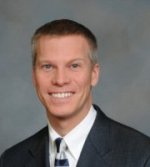 New York Life has announced that Matthew Nelson has joined the company as Corporate Vice President and Senior Program Officer in the Corporate Responsibility Department. He reports to Christine Park, President of the New York Life Foundation.
Nelson is responsible for New York Life's employee engagement programs and is on the team that sets overall strategy for Corporate Responsibility. Prior to joining New York Life, he was Vice President of Member Services and Membership at the Council on Foundations in Washington, DC, overseeing all programming for corporate and foundation members. Prior to that, Nelson managed employee engagement and grantmaking programs for Ameriprise Financial in Minneapolis.
Mr. Nelson received a B.A. in Sociology from Iowa State University and a Masters in Divinity from Pacific School of Religion in Berkeley, CA. He is originally from Owatonna, Minnesota and now resides in Long Island City, N.Y. with his husband of 19 years.