Tuesday, February 24, 2015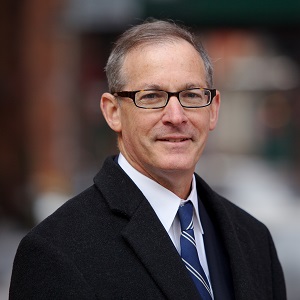 Mark Zuckerman Named New President of The Century Foundation
Mark Zuckerman has been named the next President of The Century Foundation, a progressive New York based think tank that has been delivering groundbreaking policy research since 1919.
"Mark will bring renewed energy, passion and focus to The Century Foundation and we're delighted he will take the helm as our next President, effective March 2, 2015," said Chairman of the Board, Bradley Abelow. "It's clear Mark has the experience, grit and determination to transform progressive policy ideas into policy change while effectively managing large teams."
"From supporting and advocating progressive initiatives in the West Wing of the White House, to his work for the U.S. Congress, to his service as a community VISTA volunteer in Burley Idaho, Mark has demonstrated a firm commitment to the values we all share at The Century Foundation.
"Under his leadership, The Century Foundation will continue to undertake transformative research and analysis to reshape what government does for the better with even greater impact on policy."
Over a 30 year career Zuckerman has accrued diverse and valuable experience, from working as a community organizer helping low-income residents in Idaho in his first year out of college, to serving some of the nation's top elected officials, including President Obama and Representative George Miller.  
Zuckerman served in the Obama White House as the Deputy Director of the Domestic Policy Council, leading teams on key initiatives, including reducing student debt, increasing accountability at for-profit educational institutions, reducing workplace discrimination, increasing wages for home health care workers, and expanding access to job training.
Prior to that, as Staff Director of the House Education and Labor Committee, Zuckerman helped win passage of landmark legislation such as: the Affordable Care Act; the Lilly Ledbetter Fair Pay Act; the Healthy, Hunger-Free Kids Act; and the Student Aid and Fiscal Responsibility Act.
It is this practical experience in generating change, coupled with his demonstrated commitment to and passion for progressive values that make Zuckerman the ideal next President of The Century Foundation.
"It is such an honor to become the leader of a foundation that has played such an important role in helping improve the lives of average Americans and promoting bedrock democratic values abroad," Zuckerman said. "The Century Foundation will work with new urgency to help tackle the nation's most pressing policy challenges with bold and innovative policy solutions."
The Century Foundation seeks to foster opportunity, reduce inequality, and promote security at home and abroad. Founded in 1919 by the progressive business leader Edward Filene, the Foundation pursues its mission by conducting timely, non-partisan research and policy analysis that informs citizens, guides policymakers, and reshapes what government does for the better.
Mark Zuckerman will succeed former President Janice Nittoli who stepped down in 2014 due to illness, but continues to support the Foundation's efforts through the
Janice Nittoli Forward Thinking Award.
"We once again thank Janice Nittoli for her strong leadership and adventurous spirit, both pivotal to getting The Century Foundation to where it is today," Abelow said. "The impact of her efforts will be felt for years to come, and continue to be honored through the Forward Thinking Award, supporting the next generation of policy innovators."