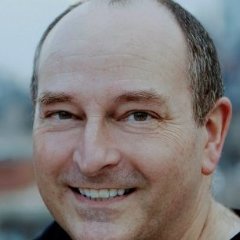 Mark Abrahams Joins FJC - A Foundation of Philanthropic Funds as Chief Financial and Investment Officer
Mark Abrahams, CPA, MBA, former Senior Vice President and CFO of the American Society for the Prevention of Cruelty to Animals (ASPCA) has been appointed Chief Financial and Investment Officer of FJC - A Foundation of Philanthropic Funds. He 
brings more than 20 years of experience in leading finance and accounting departments and initiatives across a wide range of industries. Prior to his time at the ASPCA, Abrahams spent over seven years managing and analyzing financial data at Credit Suisse Group.
Abrahams currently serves as a trustee and Chair of the Audit Committee of the American Theatre Wing Board; on the Finance and Audit Committee of Bideawee, a leading pet welfare organization serving metropolitan New York and Long Island and lends his talents as an advisor for the Berkley Center for Entrepreneurship and Innovation at the NYU Stern School of Business. Additionally, he also serves as an advisor to the Taproot Foundation and the GMHC Audit and Finance Committee.
Abrahams is a Certified Public Accountant (CPA) and earned his Master of Business Administration degree in Finance from the NYU Stern School of Business. He holds a Bachelor's degree from Boston University.