Marianna Islam Joins the Schott Foundation as Director of Programs and Advocacy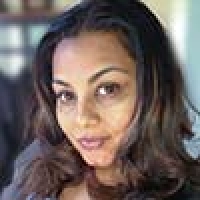 The Schott Foundation is pleased to announce that Marianna Islam has joined our team as the Director of Programs and Advocacy. In this role, Marianna will work with program staff to develop and implement the Foundation's resource delivery strategy, including the provision of grantmaking, communications, network building, and policy advocacy supports. 
Marianna has a range of experiences working with communities across the country to advance equity through program development and policy advocacy. Her work has supported and empowered diverse youth, community leaders and coalitions towards achieving personal, program, policy and system change goals. Marianna brings over a decade of experience in the philanthropic sector, having served as the Vice President of Community Impact Initiatives and Promise Neighborhoods Project Director at the United Way of Central Massachusetts. In this capacity, she helped guide and support investments in early childhood, youth development and place-based strategies. Prior to joining our team, Marianna served as Associate Project Director for Robert Wood Johnson Foundation's Roadmaps to Health Community Grants Programs at Community Catalyst where she managed the provision of training and technical assistance to grantees pursuing policy and system change to address the social and economic factors influencing health in their communities. Marianna's career began in early childhood education and youth development. She was a 2009 CAYL Schott Fellow. 
Marianna brings passion to this new role as both a philanthropic leader in and organizer for racial and gender equity. Facilitating learning communities, addressing structural racism and empowering marginalized communities are long-standing threads in her work. Marianna is charged by her experiences as a mother, immigrant and woman of color to center and elevate the voices of marginalized communities in social justice movements. Marianna is a founding member of Massachusetts Women of Color Coalition, an emerging intergenerational advocacy group which centers on the livelihood and experiences of women of color, particularly Black and Latina women and girls. Marianna is also the co-founder of Youth Empowerment and Activism, a collective of racial justice organizers working in solidarity with youth to creatively and strategically fight racism. 
Marianna attended Maxwell School of Citizenship and Public Affairs at Syracuse University, where she earned a bachelor of arts in Policy Studies.
"We are thrilled to have Marianna on our team in such a crucial role," said Schott President and CEO John H. Jackson. "Her extensive experience working with communities across the country to advance equity through programs and policy advocacy will be key to pushing our mission forward both as an organization and as part of a larger collaborative network of philanthropies.