Monday, September 3, 2012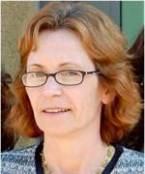 Mary Beth Guyther joined the staff of the Long Island Community Foundation (LICF) in April 2012. She manages the Foundation's grantmaking in Health, Hunger, Arts and Technical Assistance. In her role as Program Officer, she is building on LICF's knowledge of its community's strengths, challenges, resources and needs. Guyther is also responsible for grants and projects for the Long Island Unitarian Universalist Fund.
Guyther has an extensive background working for nonprofits, including stints at The Enterprise Foundation and Girls Incorporated. For the past seven years, she has worked at the Mentoring Partnership of Long Island as Director of Development and Community Outreach. She has also served as an advisory committee member of the Long Island Unitarian Universalist Fund.
A graduate of Northwestern University, Guyther is a long-time resident of the Town of Huntington.