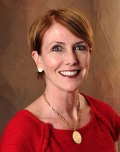 The Greater New York City Affiliate of Susan G. Komen for the Cure has announced Linda McNeil Tantawi as its new Chief Executive Officer effective January 28, 2013.
"Linda has proven experience and impact in diverse fundraising strategies and a strong network of donor, government and foundation relationships, all of which complement her experience in the health sector," said Laila Worrell, Komen Greater NYC Board Chair. "We look forward to Linda's creative and innovative energy as she helps Komen Greater NYC strengthen its mission to save lives and eradicate breast cancer as a life-threatening disease."
Tantawi comes to Komen Greater NYC from the CJ Foundation for SIDS, where she served as Executive Director since 2009. The CJ Foundation for SIDS is a national nonprofit organization devoted to eliminating the tragedy of sudden unexpected infant and early childhood deaths, supporting grieving families, advancing medical research, furthering parent and professional education and advocating for the health and survival of all children.
Previously, Tantawi led development and communications efforts for more than 15 years at Volunteers of America of Greater New York, with tenures as Vice President and Chief Development and Communications Officer as well as Interim President and CEO. Earlier, she served as Director of Development for the Black Leadership Commission on AIDS in New York and as Senior Account Executive with J.C. Geever, Inc., a consulting firm that advises nonprofits on fundraising strategies.
"I am honored to lead an organization that has made such a significant impact on the lives of New York-area women facing breast cancer especially the under-served, uninsured and low-income women who need help so desperately," Tantawi said. "Our goal, with the help of the general public, is to make sure that everyone, regardless of income or insurance status, has access to the best breast health care available."
Tantawi attended the University of Massachusetts, where she received her Bachelor of Arts cum laude in Communications with a minor degree in Psychology. She also received a diploma in Social Psychology University from the University of Kent, UK.