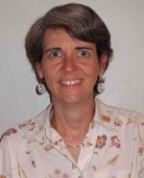 Laura Wolff, currently the Senior Program Officer of the Robert Sterling Clark Foundation, has been named as Acting Director. She succeeds Margaret Ayers, President and Chief Executive Officer of the Foundation, who after 38 years of extraordinary service will be retiring on July 1, 2013. Ayers will continue to serve the Foundation in a consulting capacity through February 2014.
For the past 24 years, Ms. Wolff has managed the Foundation's New York government accountability grants program and shared responsibility for its national reproductive rights grantmaking. Roslyn Black, who has served as Program Officer since 2010, will direct the Foundation's International Arts Engagement program. Wolff and Black will continue to co-direct the Foundation's Reproductive Rights program.
Before joining the Clark Foundation, Wolff was a Senior Editor at the Free Press, Macmillan Publishing Company. She is a current member of the Board of the Feminist Press and a former board member at Philanthropy New York, the YWCA of Brooklyn and the Abraham Joshua Heschel School. She received her A.B. degree from Harvard College and her M.A. from New York University.