Wednesday, October 8, 2014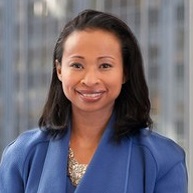 JPMorgan Chase & Co. Names Dalila Wilson-Scott Head of Global Philanthropy
JPMorgan Chase & Co. today named Dalila Wilson-Scott Head of Global Philanthropy. Wilson-Scott will continue to serve as the President of the JPMorgan Chase Foundation.
"Dalila's leadership has been critical to the development of JPMorgan Chase's most significant corporate responsibility initiatives," said Peter Scher, Executive Vice President and Head of Corporate Responsibility at JPMorgan Chase. "She has brought more focus and impact to the firm's philanthropic strategy so that we can better use our core strengths and expertise to tackle global challenges. We are thrilled to recognize her significant accomplishments across our Global Philanthropy organization."
Wilson-Scott has 15 years of experience at JPMorgan Chase, including nine years as a philanthropic leader within the firm. Previously, she was a senior project manager in the corporate merger office and a senior strategic planning director in the firm's consumer and commercial banking business. Wilson-Scott is a graduate of New York University. She succeeds Bruce McNamer, who was instrumental in strengthening the firm's philanthropic strategy in communities around the world.
Wilson-Scott also previously served on the Philanthropy New York finance committee.