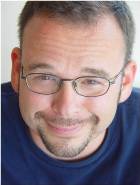 The Stonewall Community Foundation Board of Directors is pleased to announce that Jayson Jarushewsky has rejoined the board. Jarushewsky first became involved with Stonewall in 1999, joining the Board of Directors shortly thereafter. He served on the Board until 2006. 
With over 20 years' experience as a restructuring and lending lawyer, Jarushewsky currently works as Associate General Counsel and Director at ACA Financial Guaranty Corporation. Prior to joining ACA, he was the Head of the Wholesale Bank Legal Department at Standard Chartered Bank, where he managed a legal team focused on identifying and managing SCB's legal risks in the Americas.
Jarushewsky began his legal career working as an associate with Milbank Tweed Hadley & McCloy's Financial Restructuring Group, focusing on cross border, partnership and products liability-related bankruptcy proceedings and restructurings. He graduated from Cornell University in 1986 with a B.S. in Industrial & Labor Relations and received his J.D. from Boston College Law School in 1991.